This post may contain affiliate links. If you use them we will earn a small commission but it won't cost you anything extra
For years, African countries were not on our radar, not even in the top ten, really. Little did we know that our Christmas break in South Africa would become our most talked about, most recommended, most memorable vacation. As it often happens, it was meeting South Africans that made us want to visit. While living in the UAE, we befriended several SA couples and their devotion to their country together with their fierce desire to return to it were contagious. When the opportunity arose, we jumped on it and flew to Cape Town to spend 2 weeks on the Western Cape.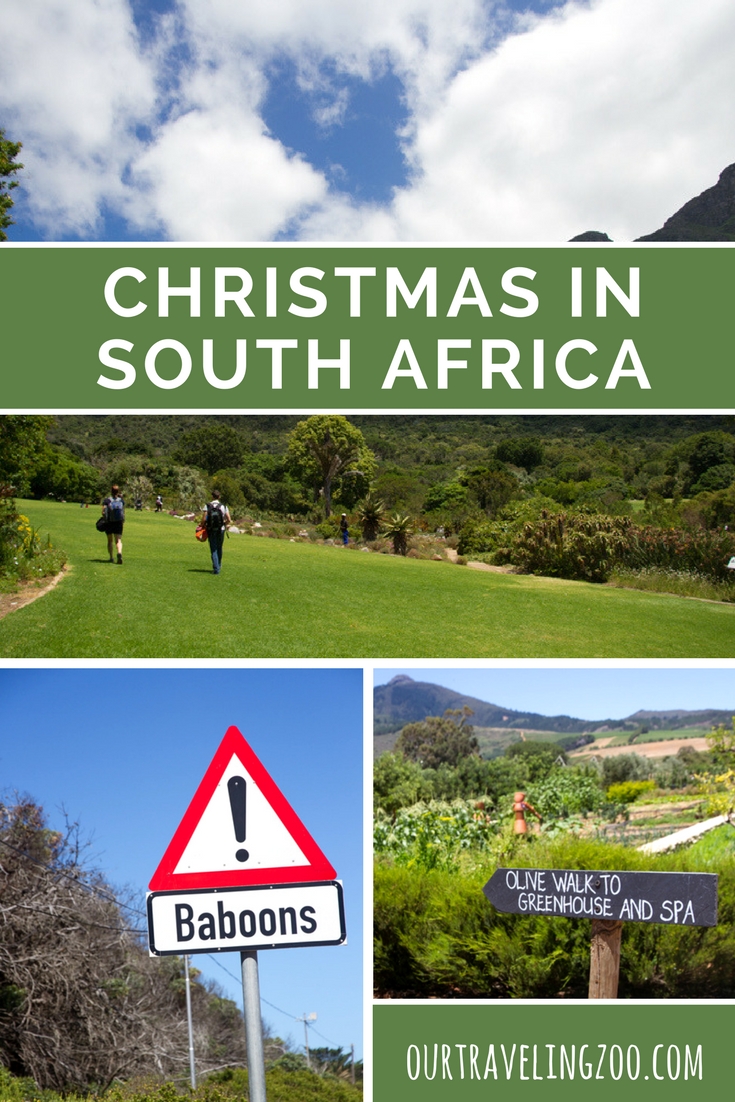 Is South Africa Safe?
The first thing people often ask about when you mention this part of the world is "Is it dangerous?" Shon remembers seeing a news segment on a flamethrower that could be mounted underneath your car to prevent carjackers from stealing your ride. Our friends seemed to kind of skirt that question: "We live in a security complex, so you'll be fine," they said. "There's no reason to ever see that side of South Africa," they told us. "Just don't stop on the side of the road," said one. "I've got good insurance on the car, so if anything happens, don't worry." The other friend added, "Ya, don't stop unless parts are falling off." Pause: "And then don't stop."
In essence there's the short answer: SA can still be dangerous, it's true. The long answer is this: learn what areas to avoid going through at night, find out when and where it's a bad idea to stop beside the road or at a filling station, and in general avoid presenting an easy target for thieves, and you'll be fine. This makes it like any other city in the world. Also, the relatively small city of Cape Town is safer than Johannesburg. Since Cape Town and the Western Cape province is where we spent our time, that's all we can really write about. Neither one of us ever felt threatened at all, and we'd highly recommend visiting the area if you ever get the chance–it's truly a beautiful place, with stunning vistas at every turn.
Madiba
When we arrived on December 16, the entire country was mourning the loss of former President Nelson Rolihlahla Mandela, who passed away on the 5th. His funeral had already taken place, but there was a second memorial service being broadcast as we were finding our way out of the airport. During the first week of our trip, we were touched to see "Memorial Stations" set up throughout the city in various locations, including the airport, where people could come–and they queued right up to do this–to pour out their sympathies, grief, and condolences, perhaps leaving cards or flowers. It was very clear Mandela was adored by all. "He just had that power," said my friend's dad. "He made you feel important." Mandela's life and death dominated many of the conversations we had with older people, and even people our own age, for a significant portion of our trip.
Our one regret is that we didn't get to visit Robben Island. If/when we go back, we'd be sure to book this tour with a guide who was once a political prisoner himself.
The People
And what are the people like? Warm. Welcoming, friendly. Cheerful and upbeat. While English is only the 4th most common language (after Zulu, Xhosa, and Afriakaans) out of the 11 official ones, it sure seems that everyone speaks it, and it's a nice, mellifluously accented sort. Most people in Western Cape also speak Afrikaans, which is a very pleasant sounding blending of Dutch and English. We picked up a handful of words and phrases like "Lekker," "Lekker slaap," and "More more [pronounced more-uh]," meaning "sweet" or "nice," "sleep well," and "'morning." They tend to drink a bit, perhaps owing to the fact that there are tons of vineyards in the area, and they absolutely love to barbecue out on the weekends, or, it seems, anytime there's a good excuse. This is called "braai," and it's usually a wood fire built in a brazier of one sort or another. We even had fire bread one night (the last bit of baking done over the coals). They know how to relax, but they're also hard workers and they're often health-oriented and outdoorsy.
The Food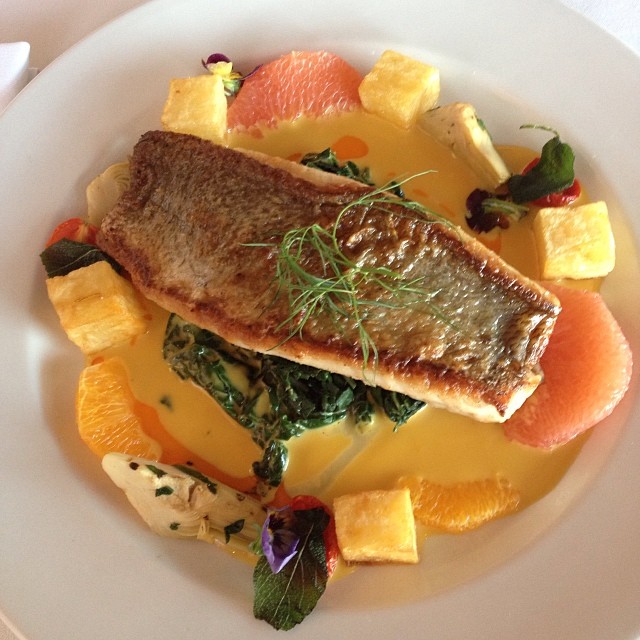 Oh my goodness, the food! The produce is unbelievably fresh and flavorful, the seafood is abundant. We were introduced to and grew to love rusks with our morning coffee, snoek on the braai, and rooibos – a locally grown plant the South Africans are rightly proud of – in everything. (Jenia developed a minor addiction to the local rooibos and lemon yogurt). As for drinks, Amarula – a cream liqueur made with the marula fruit – and Savannah Dry cider are definitely worth a try.
Things to do in Cape Town
V&A Waterfront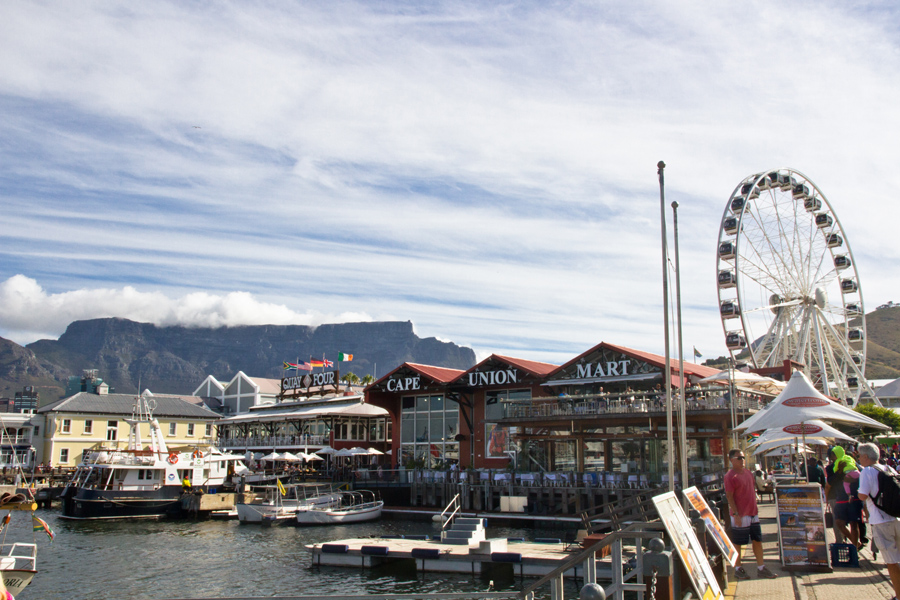 Victoria & Alfred Waterfront – V&A for short – is the oldest working harbor in the southern hemisphere. Stroll around, ride the Cape Wheel (R130 per adult or R60 for kids (4-14) and seniors) will take you 40 meters above ground; there is no need to purchase tickets in advance, try to spot a seal in the water, have the catch of the day at Harbour House or a down-to-earth meal at V&A Food Market, visit the Watershed Market to buy beautiful and unique souvenirs.
Table Mountain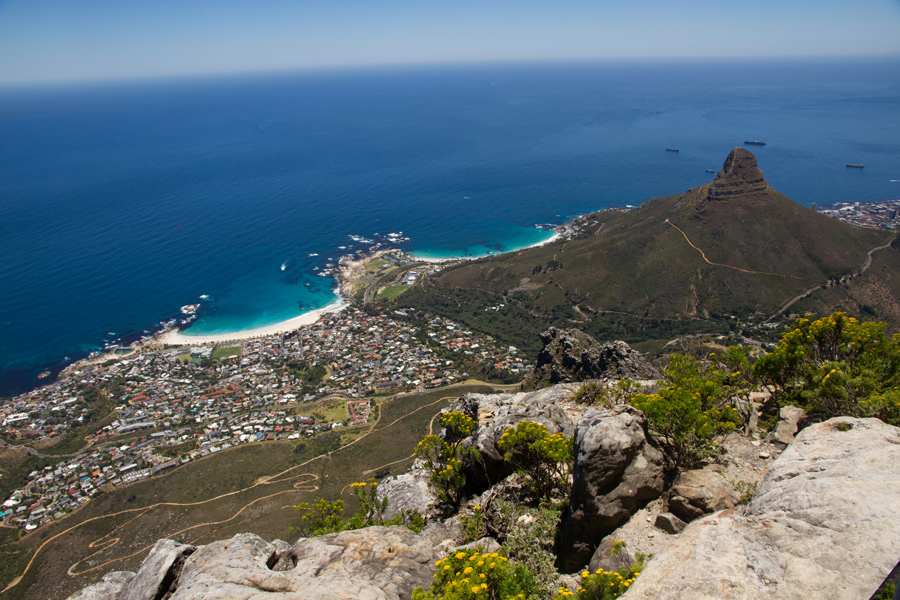 What a view! That's Lion's Head on the right.
The hike down took longer than expected!
Table Mountain towers over Cape Town, which more or less surrounds it. Hiking trails await; Shon experienced only one, a steep one descending Table Mountain. He said that on the way down he had to pause and touch the rocks every now and then and say to himself, "I'm in Africa. These are African rocks. I'm amazed to be here."If you, like Jenia, are't much for hiking, feel free to take the cable car (R150 per adult to go one way, R275-290 for round trip.) Fair warning: the line can get very, very long, so come early and be prepared to wait. Also, do check the website before heading that way – the operation of the cable car is weather-dependent.
Kirstenbosch National Botanical Garden
The most beautiful garden in Africa sure does live up to its name! Established in 1913 to promote, conserve and display the flora of southern Africa, it became the first botanical garden in the world to be devoted to a country's indigenous flora. The entrance fee is R65 per adult and R15 per child (6-17).
It's a perfect place for a picnic but if you're not in the mood, there is a tea room and a couple of other eateries in the garden, as well as a gift shop.
Clifton Beach
Clifton Beach is a popular destination with its near-white sand and icy cold water (12-16C or 53-60F). The experience is a bit surreal: it's quite hot outside but your feet start going numb after 30 seconds in the water. Our friend (who actually went all the way in) said that if you dive, you get a brain freeze!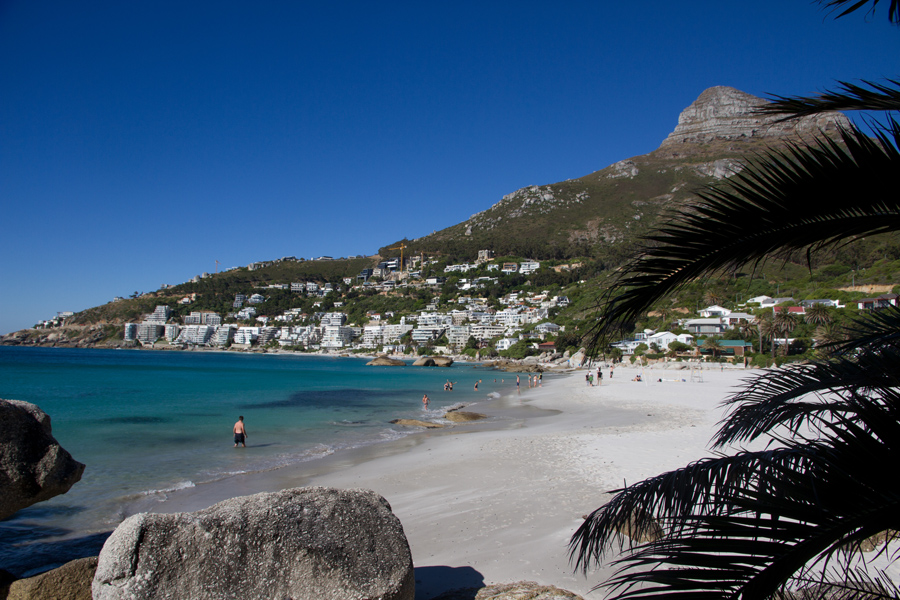 The beaches (there are 4) made it to the Top Ten Beaches in the world by Discovery Travel Channel in 2003 and 2004. Beach #4 is the most family-friendly due to its weak surf.
Cape Point & Cape of Good Hope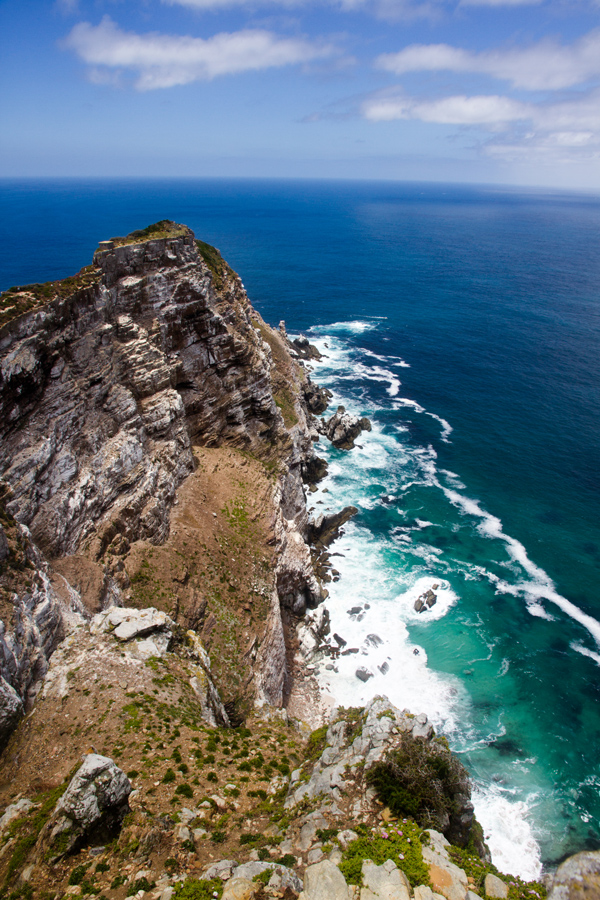 We remember hearing the name «Cape of Good Hope» back when we were kids. It sounded so cool! It was really neat to see it even if it is not the southernmost tip of Africa as many people think (that's Cape Agulhas, keep on reading!). Both Cape Point and Cape of Good Hope are part of the Table Mountain National Park. Knowing that Jenia doesn't like to hike, her husband wisely refrained from dragging her too far along the scenic trails. We rode the Flying Dutchman Funicular up to the lighthouse (there are two–one easily accessible this way, the other one off-limits to those unwilling to hike). Our little Turtle enjoyed the ride.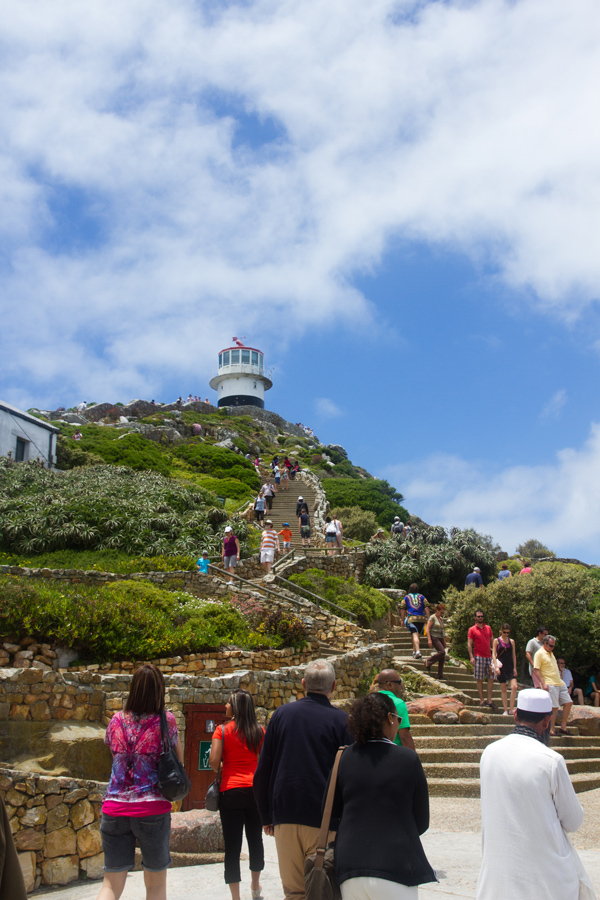 Besides the scenery, there is a lot of wildlife in the area, including Eland, Red Hartebeest, Bontebok, and Zebra, and there are signs warning to look out for baboons (Jenia was severely disappointed that we didn't get to see any). We did see a wild ostrich with chicks though. There were also a bunch of dassies (which are something like groundhogs) dallying on the rocks, and as they're pretty unique to our eyes, we enjoyed seeing them. There is a Visitor's Center, two restaurants, and some stunning views.
Design
Cape Town was World Design Capital in 2014 and it was well-deserved. There are annual design fairs, big and small craft markets, organizations that use design for a big purpose (providing jobs, food, safe places), and design districts. We brought home more souvenirs than we normally do, because there was just so much beauty. And all locally made, too. There are specialized design route tours you can look for or just venture out to Woodstock to visit Old Biscuit Mill and Woodstock Exchange or to City Center.
All Creatures Great and Small
Boulder's Beach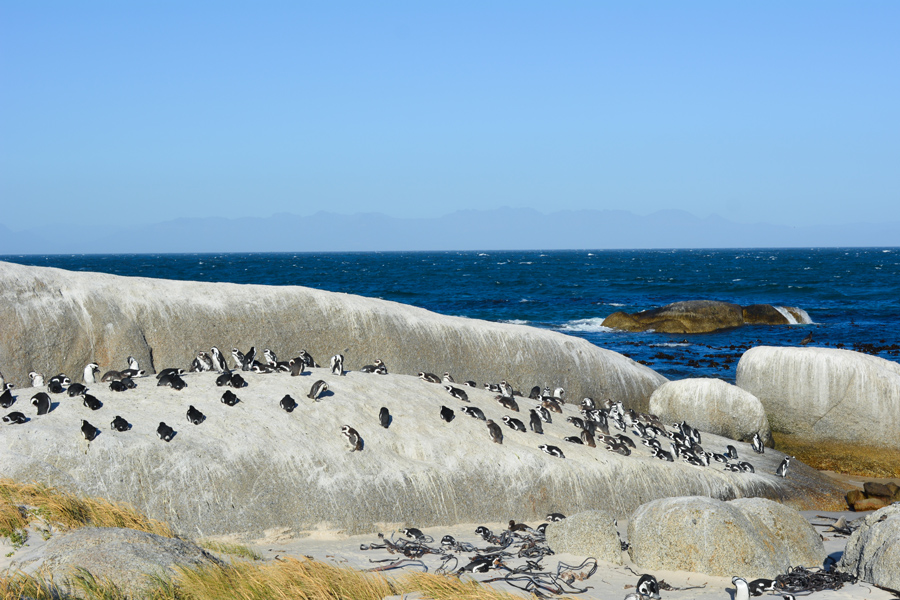 As soon as Jenia learned that one could get close to real-life wild African penguins, she had to go. Boulder's Beach and Foxy Beach are part of the Table Mountain National Park and the penguins that settled here in the early 1990's are under the protection of Cape Nature Conservation. Visitors cannot touch them but one can get quite close. Foxy Beach has wheelchair-accessible boardwalks that allow one to see these adorable birds in their natural habitat. African penguins mate for life and we saw a lot of cute penguin couples walking around when we visited.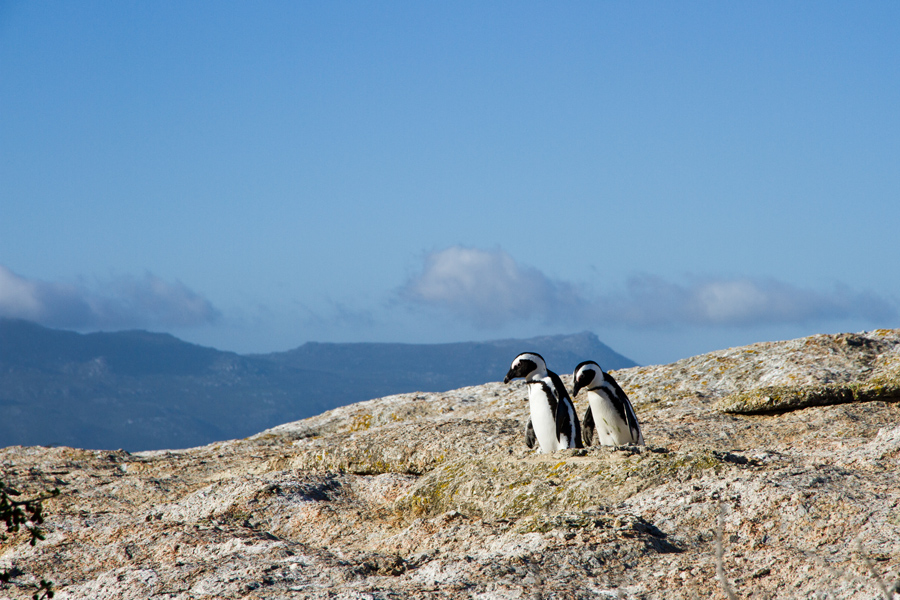 The admission fee is R65 per adult.
Butterfly World Zoo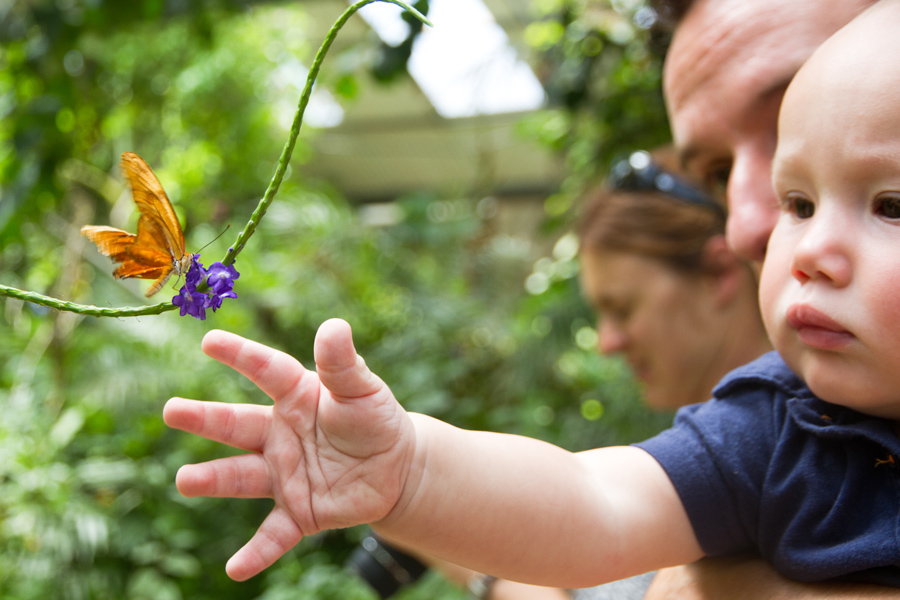 This Stollebosch attraction is not only a butterfly exhibit but also a sanctuary for exotic animals, birds, and reptiles. All of these with the exception of the butterflies were donated by previous owner or rescued. The sanctuary has been around since 1996 and currently houses around 750 creatures.
A surprise visit 🙂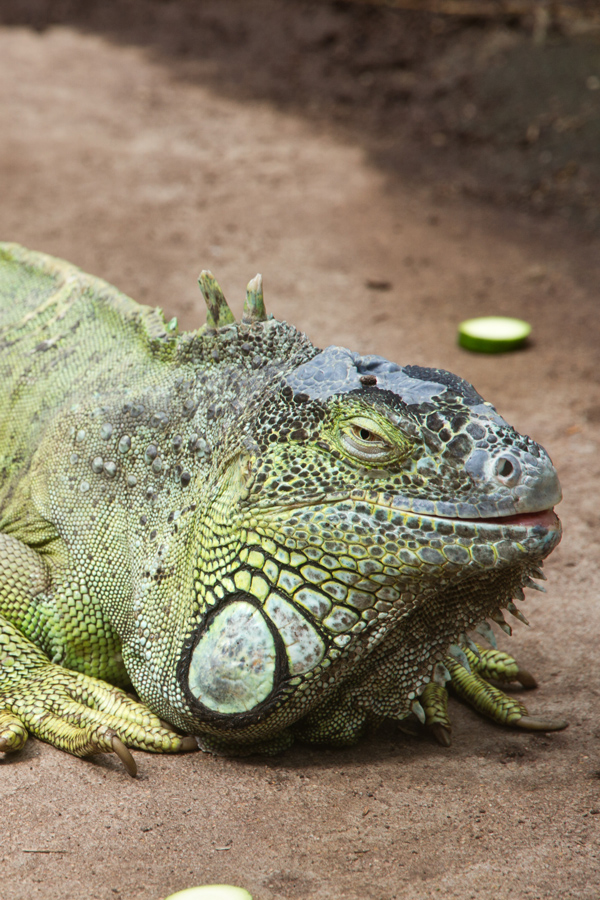 This critter felt quite at home.
Entrance fee is R88 per adult.
Cheetah Outreach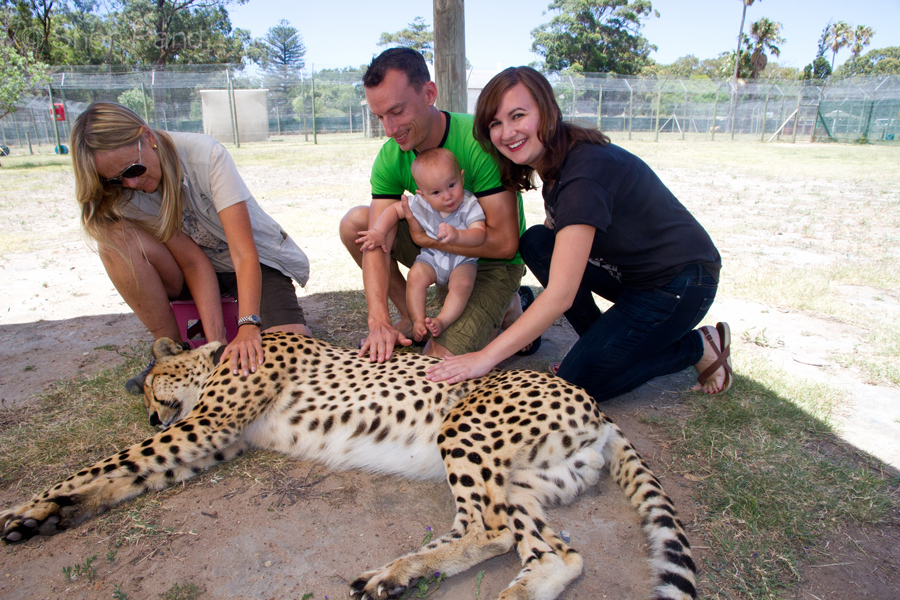 Cheetah Outreach in Somerset West is not a sanctuary, as one might expect, but a educational program that aims to raise awareness of these endangered cats and to raise funds for their survival. There is a small entry fee (R5-10) and several activities to choose from: adult cheetah encounter, cub encounter (seasonal), bat-eared fox encounter, meerkat encounter, caracal encounter to name a few. We did the adult cheetah encounter (R150 per adult). To tell the truth, it was a bit underwhelming but still worth it. We got to enter an enclosure, accompanied by a volunteer who took photos for us. The cheetah was relaxing on the ground and the handler was sitting next to it holding its lead. The visitors can pet the cheetah as long as they don't touch its face or approach it from the front. It's very obvious that the animals are taken great care of and treated with the respect they deserve.
Eagle Encounters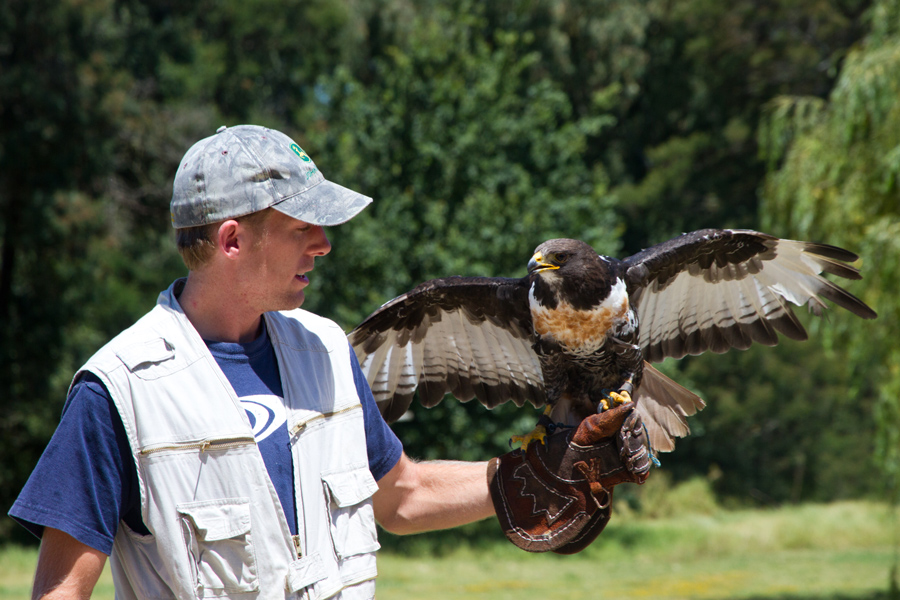 This guy knew what he was doing and kept the audience entertained.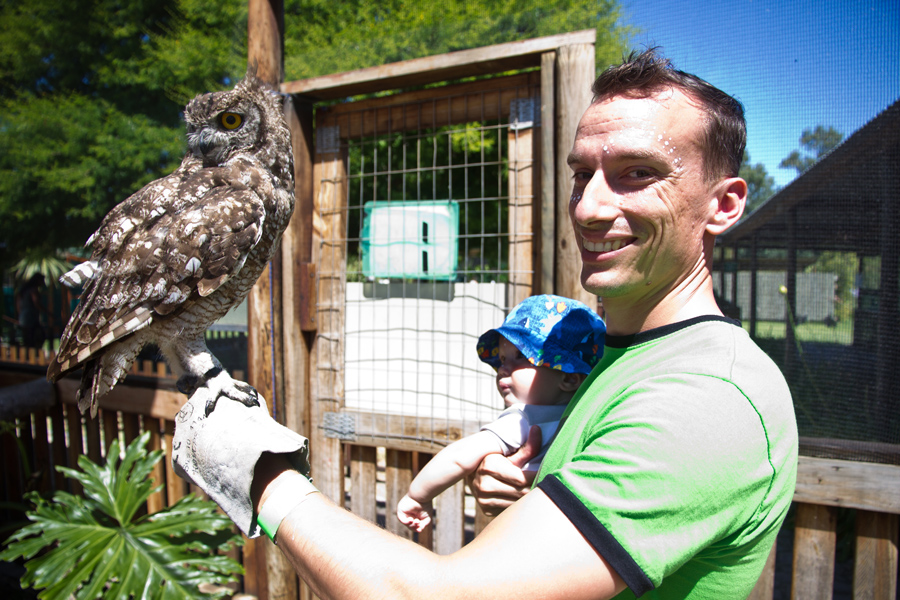 We both got to hold an owl – and the owl got to sit on our heads.
Eagle Encounters in Stellebosch is a truly phenomenal self-funded non-profit run by the Chalmers family. R80 buys you an adult ticket that includes everything but Special Encounters. Even though the focus of Eagle Encounters is on preserving South Africa raptors, the facility has a variety of creatures. Their interactive daily bird shows are superb – probably the best we've ever seen, the Touching gallery where you can pet some owls is a treat.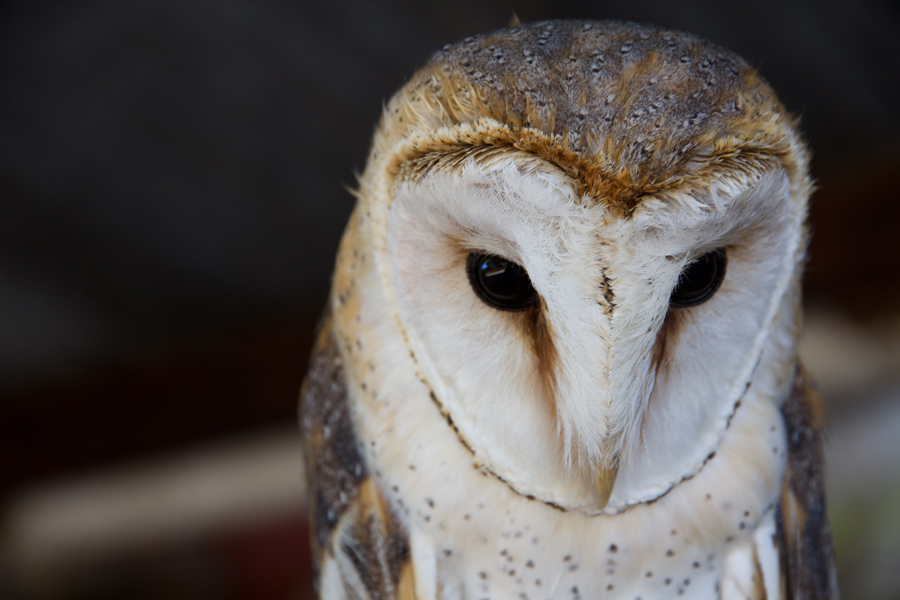 Our fondest memory from this place, however, was playing with and petting Sonic the Porcupine. This spiky guy was very friendly and acted much like a dog that can't decide if it wants to be petted or go off exploring all the amazing smells. While Sonic is no longer there, there is a petting zoo, a Bearded Dragon, and a 2.5-meter long Red-Tailed Boa one can get close to.
Knysna Elephant Park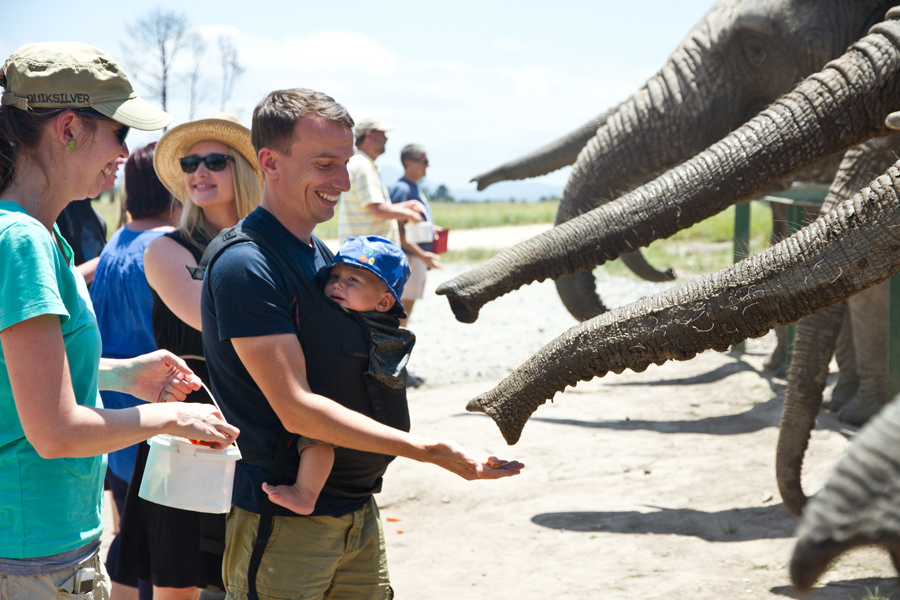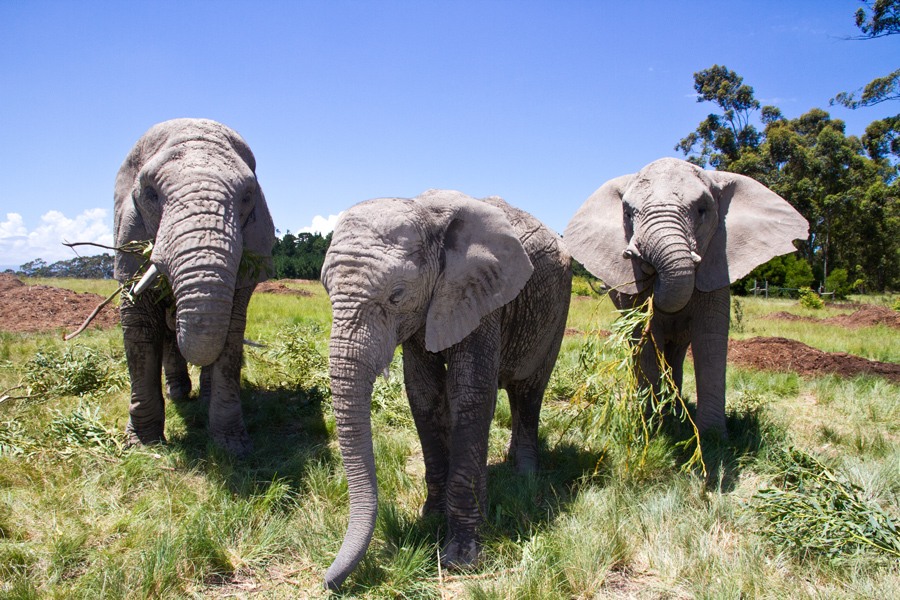 Elephants – fondly called "ellies" by the locals – definitely hold a special place in the hearts of the South Africans. At one point, there used to be wild forest elephants living in Knysna but by the mid-nineties they were all but a memory. What is now one of the best captive elephant facilities in the world started off as a husband and wife who rescued 2 elephant calves. The Park offers a variety of experiences but we chose the daily tour with the apt name of "Be Touched by an Elephant." Our little one decided he didn't like it much when one elephant started sniffing his leg curiously. The adult ticket is R290 and the bucket of elephant food is another R50. We purchased both and got to see the elephants, feed them, touch them, and walk by their side. What an experience!
Garden Route
One cannot spend time in the Western Cape without visiting the Garden Route. As you take N1 going northeast, you will see the land flatten into softly undulating fields, and this time of year at least, the fields are golden and low-cut. Before long, you're in Stellenbosch, the winelands, surrounded by vineyards on terraced hillsides with dramatic peaks soaring above.
Stellenbosch
Stellenbosch is a picturesque university town, the second oldest town in South Africa. It seems to be always abuzz with things to see and do from wine tastings to art exhibitions to music festivals.
Babylonstoren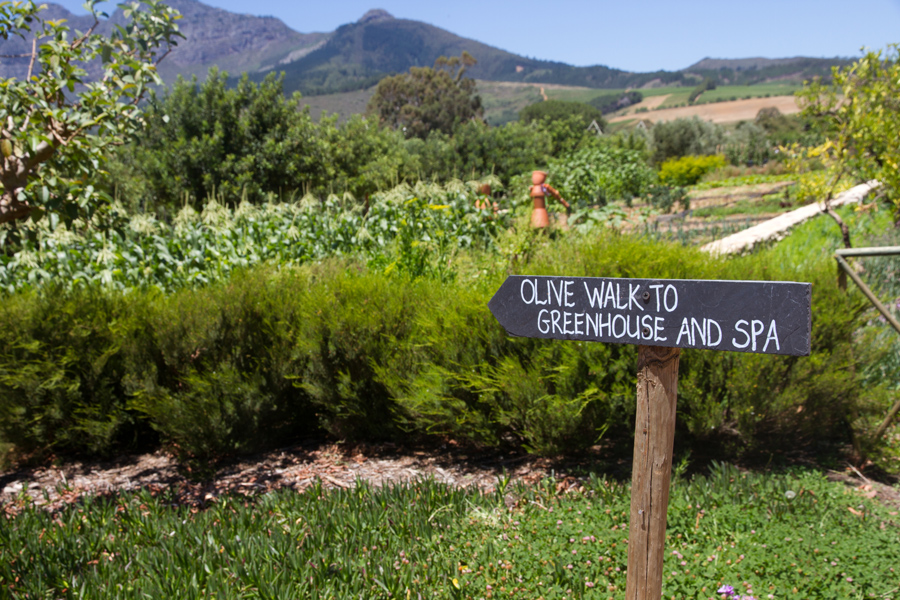 Babylonstoren (Tower of Babel) is one of the oldest Dutch farms on the Cape. It boasts an 8-acre garden, a farm hotel & spa, a farm shop, and 2 restaurants. There are garden tours as well as various workshops. We paid the entrance fee (R10 per adult on a weekday, R20 on weekends), strolled through the garden for awhile (it's beautiful!), and then sat down for lunch at Greenhouse Restaurant. The food was amazing – fresh, simple, flavorful.
Franschhoek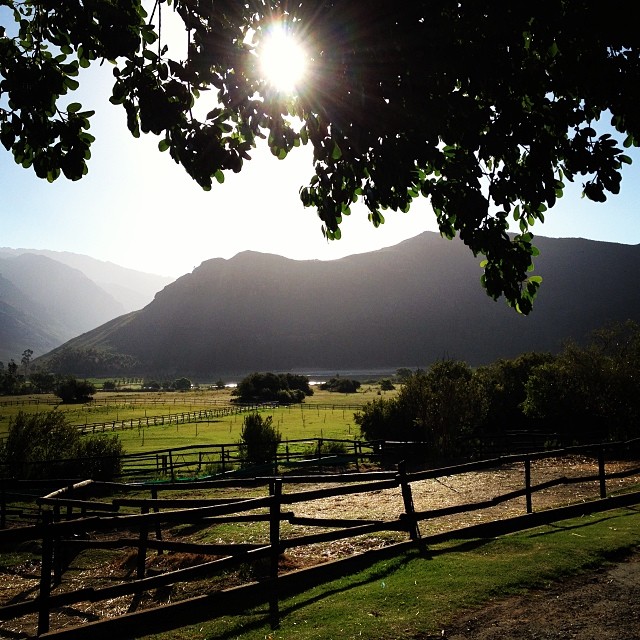 Franschhoek is a small town, laid back but vibrant. It has interesting Dutch architecture and a lovely little Main Street to explore. It's also well-known for its culinary culture and amazing restaurants. We sampled Rooibos Lattes at a coffee shop and sauntered around until it was time to head to the first of our appointmentsa tour of the Franschhoek Motor Museum.
Franschhoek Motor Museum
The Motor Museum is famous for its vehicle collection which spans the entire era of the automobile. If that sounds boring, don't worry. Shon feared his darling wife wouldn't have fun, but our friends said we simply had to go. From the time we drove onto the estate where the museum is located, we knew we were in for a treat. What beautiful land and fantastic landscaping.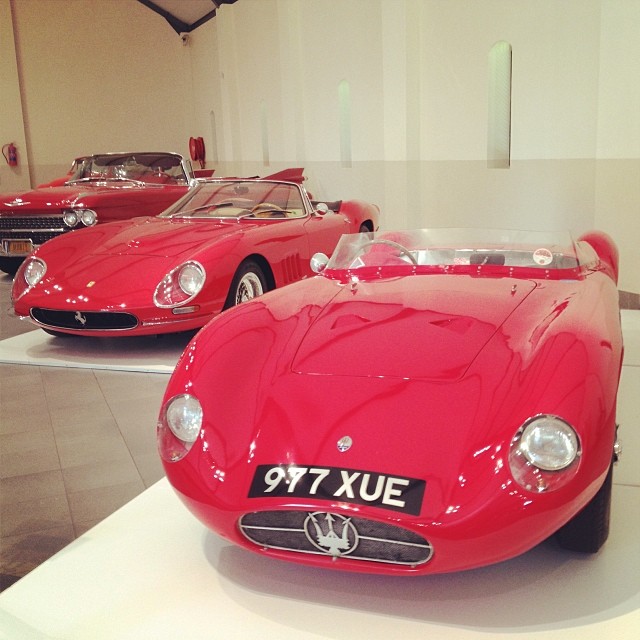 Oh, and if you noticed that I said "appointment" a moment ago, that's because we had to be sure to set up our visit ahead of time. The Motor Museum is actually (a portion of!) a single privately owned collection, and an appointment is strictly required. Luckily, that's easily done on the FMM website where you can schedule a tour. Shon could blab on an on about the cars on display–the McLaren F1, the one-off 1960's Ferrari, the…well, you get the idea. The FMM is a classy place, too, not soaked in gritty petrol and oil, but rather steeped in the sparkling joy and freedom a motor vehicle brings. The museum is just about the perfect size: not too big, not too small. Our family could explore the four buildings and take our time enjoying it without feeling the need to rush to take in the whole thing. As of this writing, admission is R60 for adults and R40 for kids.
Horseback Riding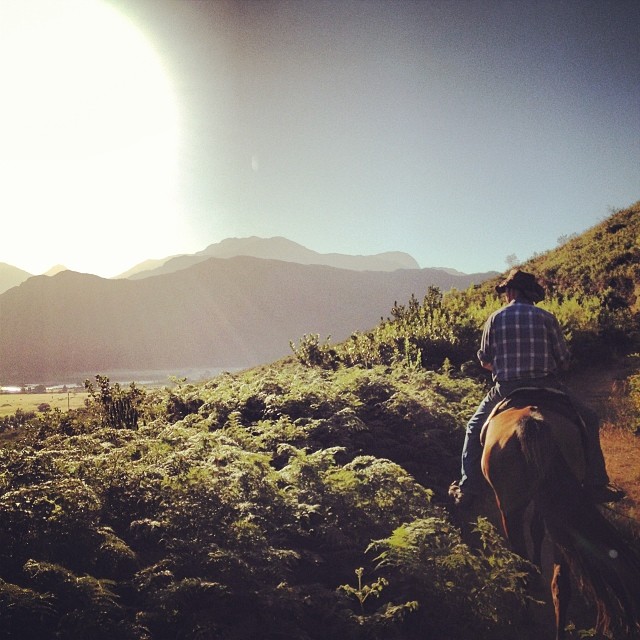 Our next appointment was to do something we had last done before kids entered the picture: ride horses! This was a little way outside Franschhoek, and our drive took us through expanses of farmland in the Franschhoek valley. We left our offspring under the auspices of our friend and hopped on a pair of chestnut mares from Paradise Cottages and Stables. Now horseback riding is fun, but it's even more fun when it's with a chatty South African farmer who leads a group of tourists up through the hills surrounding his ranch. The fellow espoused his views on everything from free-rein riding to the removal of invasive trees in the area, while always taking acre to give us good advice about how to handle our animals as we worked our way along the rough paths. At one point Shon caught a glimpse of a mongoose as it darted across the trail. Up in those hills, we saw where elephants used to cross the mountain range at a pass in the distance, and we watched the clouds scud over the tops of the jutting mountains. No wonder South Africans are so much in love with their country. Rolling hills, orchards and vineyards, pastures juxtaposed with the mountain ranges and perfect skies…we pretty much fell in love with it, too.
George
Camping in George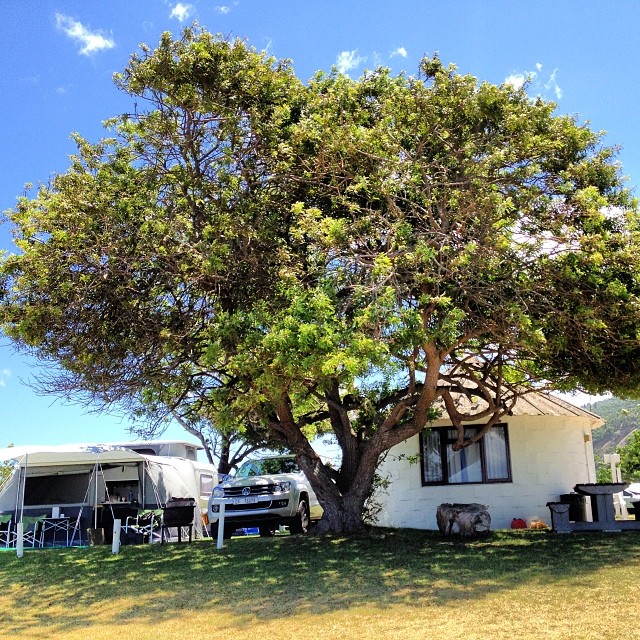 One of the highlights–one of the many–was camping in a tent beside Island Lake in George. Actually more like glamping, as we had comfy air mattresses and facilities within a short stroll, it was delightful. Camping is kind of hard to write about. I mean, you relax, you cook over a camp stove or an open fire, you enjoy each other's company, and you get in touch with nature a bit more than usual, right?
Perhaps notable, the campground was entirely fenced.
Beach in Suiderkruis
Christmas in South Africa is dramatically different from Christmas in, say, Central or Western Europe. It's their summer, and as lots of people go camping with the family or leave for the beach, they don't decorate much. It was easy to forget what it was we were celebrating until Santa Claus's arrival in a helicopter on the shores of tiny Suiderkruis, not far from George. Suiderkruis happens to be where our friends have a summer home, so we were spoiled there. One interesting thing we saw was a marching "klopse" (minstrel) band that made their way through the village streets on Christmas Day. Mostly children, the band came along playing a festive mixture of horns and drums for any and all onlookers, most of who came out of their houses wearing big smiles. This was a great place to stroll the beach and watch the sun set. With the help of our friends, an iPhone app for constellations, and a clear sky, we were able to spot the Southern Cross one night, as well, which was pretty cool. We don't give the sky much thought most of the time, but peering up and noticing an entirely different set of stars overhead is really something else.
Cape Agulhas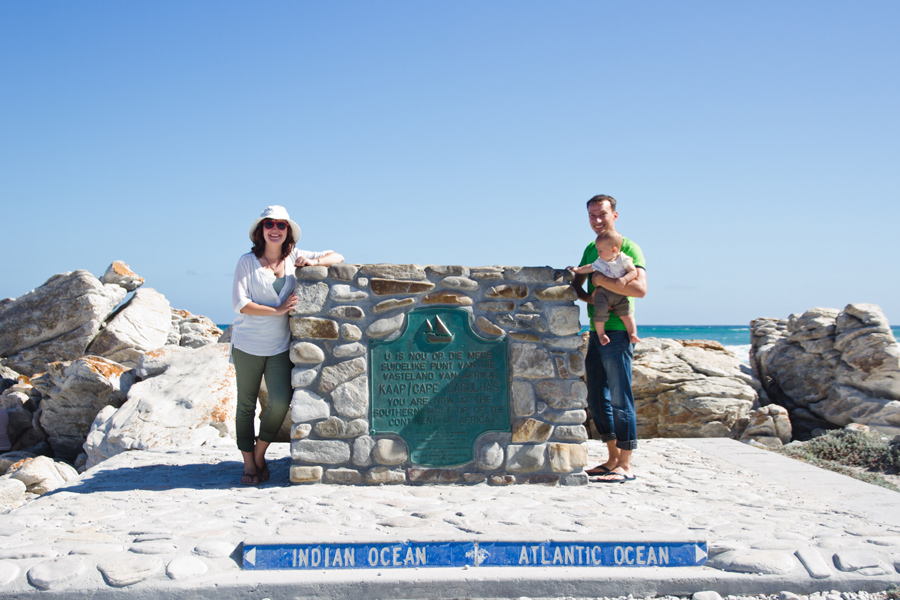 We simply had to take this photo 🙂
An obligatory photo of Turtle with a landmark.
Most people think that the southernmost tip of Africa is the Cape of Good Hope–but they're wrong. The southernmost point in Africa is actually some three hours away by car at Cape Agulhas. Since we'd made the drive up to George already, we'd have been remiss not to veer slightly out of the way and check out the genuine most Southern point on the continent. Really, it's nothing much in terms of scenery. Don't get me wrong. It's pretty enough, but it's not particularly scenic. That is, it doesn't compare to Cape Town. Despite this, Cape Agulhas was memorable. It's the point where the Indian Ocean and the Atlantic meet, so it is unquestionably special.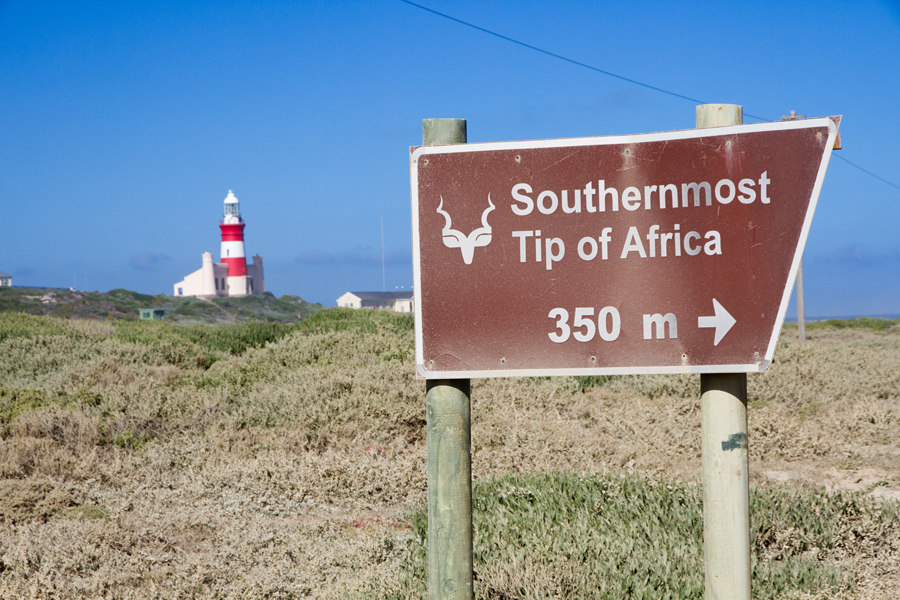 Veldriff
We'd end up going east as far as Veldriff, where the landscape is sandy and bushes grow low to the ground. Again, we visited places our friends recommended. We stayed in a cool cottage on the beach. Shon battled hypothermia in order to learn a type of surfing, something he wasn't altogether unsuccessful at. The cottage has a few whale vertebrae on display; once they had the entire spine, but a guest stole a good portion of it. We loved the white sands and enjoyed watching epic sunsets over the Atlantic.
We went to Veldriff for lunch one day and enjoyed navigating a pleasant little market, and trying Bokkoms–the dried fish specialty. It brought Russian dried fish to mind.
We also went on a little safari at a safari park near here, which gave us a chance to see some of the wildlife the area is renowned for. While this was really little more than riding around in a trailer behind a tractor through a glorified (albeit mostly unfenced) zoo, it was still neat to see some critters. Interestingly, there was a pair of rhinoceros with their horns removed. So many rhinos are poached for their horns that places like this have gone to extremes to keep their animals from being killed. In fact, 2014 saw a record number of the magnificent animals poached, which is especially disturbing given the black rhino's status as critically endangered. Our veterinarian friend said she felt that the only way to curb this illegal hunting was to start farming rhinos specifically for their horns.
Life is lekker in Cape Town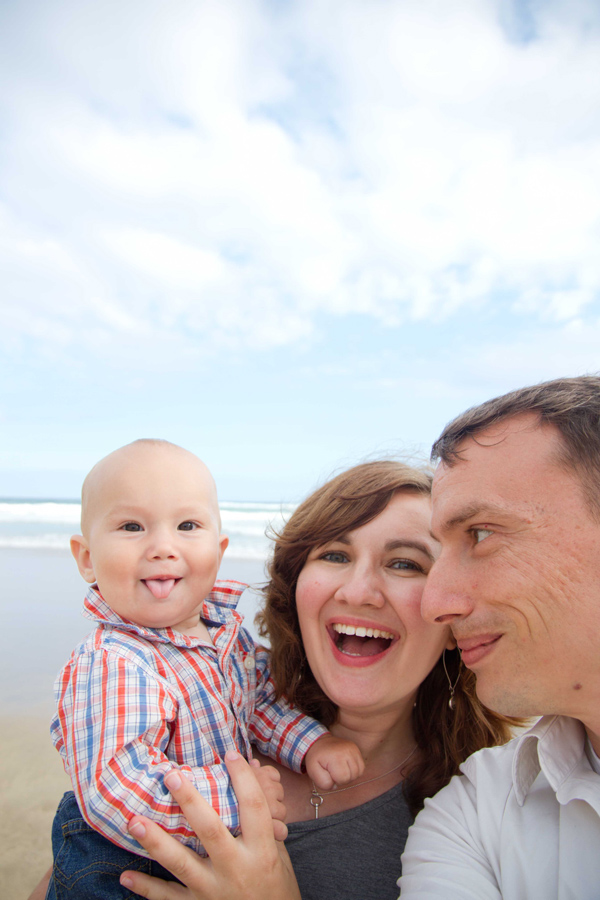 So why is it that our Christmas holiday in South Africa became our absolute favorite trip so far? I think it might be the universal appeal of the Western Cape. It really seems to have something to offer to virtually any kind of traveler. There is history, art, stunning views, hiking, camping, animal encounters, fantastic food, beautiful beaches.

P.S. Note from Shon: we include prices for various attractions here because that is helpful for people planning trips. We couldn't believe how affordable things in SA were, as the dollar exchanged very favorably (10:1) when we visited. At the moment, the dollar goes even further–about 12:1. Once you get to SA, it's bargain pricing all around. The most expensive single part of our trip was airfare.