This post may contain affiliate links. If you use them we will earn a small commission but it won't cost you anything extra
Updated September 7, 2019.
So you need to get from Shenzhen to Hong Kong Airport (HKG) and the options aren't clear. We compiled a list of options with approximate costs/travel time/level of convenience.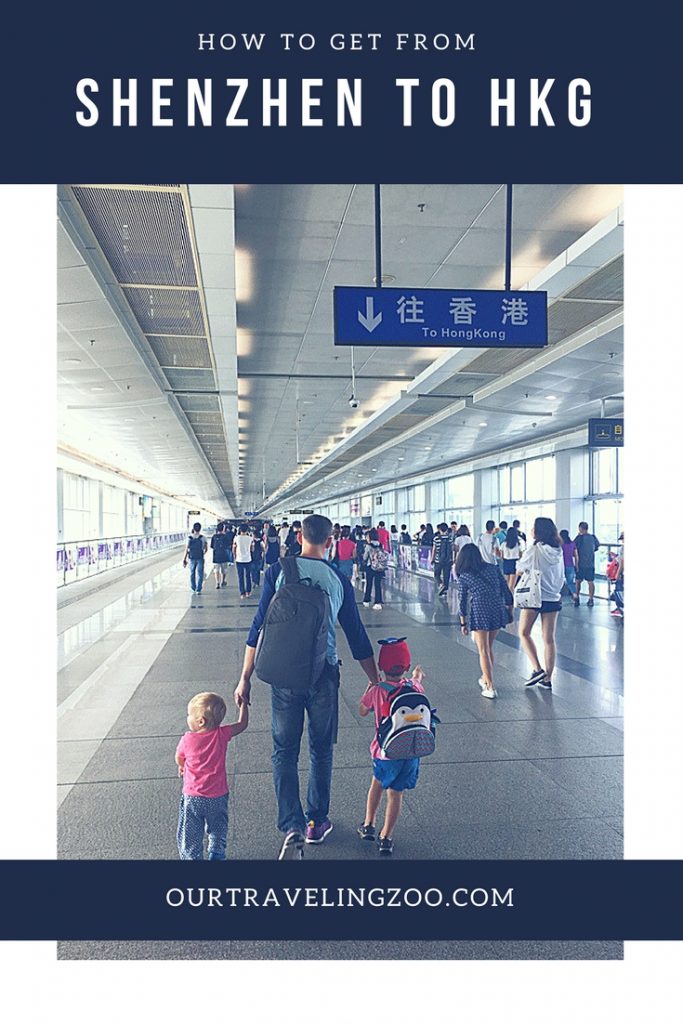 Ferry
This is a preferred method of many because of its speed (about 30 minutes from Shekou) and convenience (some airlines even allow you to check in your luggage before boarding). However, it can get quite expensive if there's more than a couple of you. The adult tickets start at 274RMB and child (1-5 y.o.) tickets start at 177RMB. If you are planning to use the ferry on your return trip as well, booking a roundtrip ticket will save you money. However, it's only valid for 3 months. When you exit the ferry in Hong Kong, there will be a booth that says "Tax Returns." You can go there with your ferry ticket and get some of your money back. Keep in mind that the ferry doesn't run 24/7. With its first departure being at 7.15am and the last one at 9pm, there are lots of flights it doesn't accommodate.
SkyBus
SkyBus operates out of Huanggang checkpoint. You buy a ticket before crossing the border, get a sticker on your shirt, and as soon as you emerge on the other side, there are people waiting for you to take you to the van. You don't need to get out to cross into Hong Kong. The drive is only about 20 minutes. The cost is 150RMB per adult. The cost of the child ticket is somewhat negotiable 🙂 This border crossing is open 24/7 which is very convenient for those early morning or late evening flights. Huanggang border shuttle bus is the option we personally like best.
Metro/MTR
If you have no luggage, MTR may work for you. You cross the border at Futian checkpoint, hop on the MTR (Lok Ma Chau station) and go all the way to the airport. The trip will take about 90 minutes (from Lok Ma Chau) and requires 4 interchanges. The cost will be around 120HKD per adult (half price for a child).
MTR and Bus
Possibly the cheapest option to HKG is to hop on the MTR after crossing the Futian or Luohu border. Proceed for one stop to Sheung Shui. Then take the A43 bus to the airport. Fare is HK $30.9. You must have exact change or pay with an Octopus Card. This trip takes around 70 minutes.
Hired Van/Car
There are vans/cars for hire that can pick one up anywhere in Shenzhen and deliver straight to the airport in Hong Kong. Sometimes you don't even need to get out of the car for the border crossing! This is very convenient but the cost is rather steep: about 700RMB per vehicle. Still, this is a brilliant way to do it if you have a lot of luggage and/or have friends interested in carpooling.
Bus
Like Huanggang checkpoint, Shenzhen Bay also has shuttle buses going to the airport. The ticket costs 150RMB and needs to be purchased before you cross the border. However, since this border doesn't stay open around the clock, the timing will not work for everyone. Also, this is a rather popular checkpoint and it can get very crowded.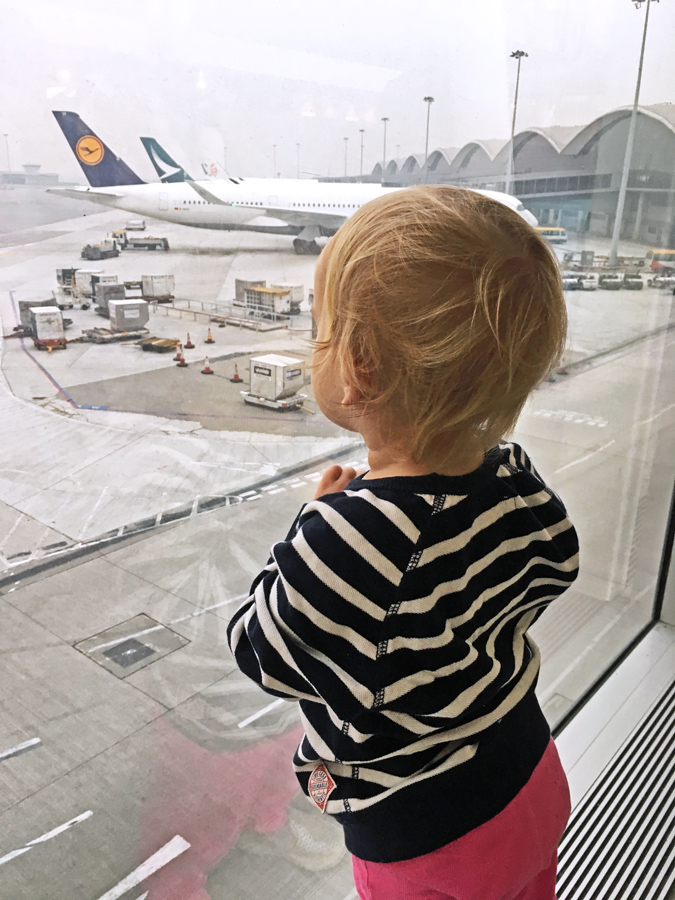 Train
In fall 2018, an underground high-speed railway began service from Shenzhen to Hong Kong. It takes only 20 minutes to get from Shenzhen North railway station or 14 minutes from the Futian Railway Station (not to be confused with the border crossing) to West Kowloon Station. Tickets cost 75 RMB from Shenzhen North and 68 RMB from Futian Railway Station. Walk a kilometer or so to Kowloon Station, then take the Airport Express train. The Express departs regularly day and night and takes 24 minutes. Cost is around HKD $105 (Octopus Cards get a slight discount).
How Would You Choose to Get to Hong Kong Airport from Shenzhen?
Have you tried any of these ways of getting from Shenzhen to Hong Kong Airport? Which one is your favorite and why?
P.S. If you are looking for some free and cheap things to do in Hong Kong, check out this post.
For more about living in Shenzhen, check our our Life in China Series.