This post may contain affiliate links. If you use them we will earn a small commission but it won't cost you anything extra
Our trip to Sri Lanka is the first one we undertake with a kid in tow. Turtle is 2 months old and literally attached to us in his baby carrier. Seeing this baby monkey pulling on its mama's hair, nursing, and just being a cute little nuisance is very, very relatable.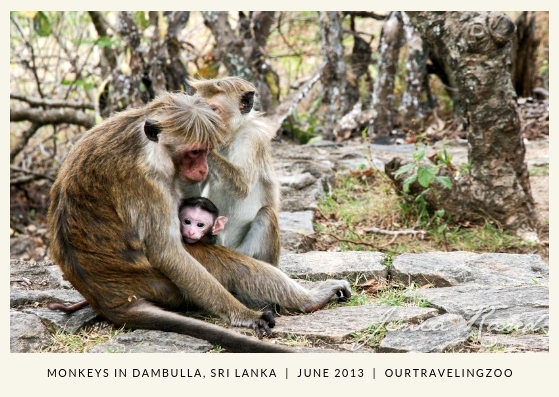 As we leave the cave temple atop Dambulla, Shon gets out an energy bar, but before he's even gotten it open, a big male monkey appears out of nowhere, snatches it, and hunkers down at the side of the trail, growling.
We love our time in exotic Sri Lanka, monkey encounters included.