This post may contain affiliate links. If you use them we will earn a small commission but it won't cost you anything extra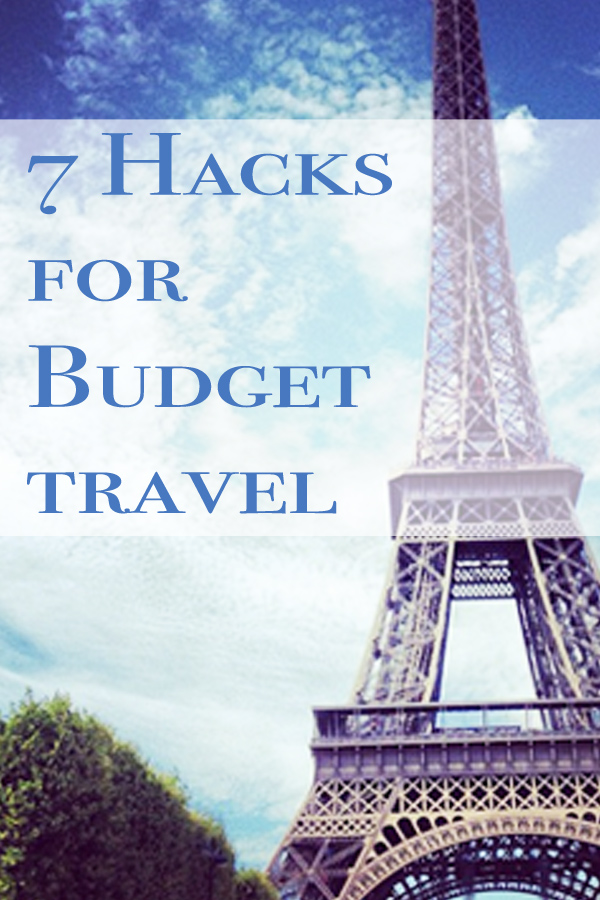 Travel Hacks: A Little Background
We were invited to speak about our travels at Pei Chun High School in southern Malaysia while we visited that splendidly diverse country. That was great fun. We brought the entire Traveling Zoo and visited seven different classes, sharing our story. In a nutshell, we covered who we are, why we travel, and what traveling does for us, and spent time fielding questions. The students and teachers were all wonderful, and we got to meet the administrators who were very kind. As an added bonus, we were treated to a lunch (actually two lunches) of the best Malaysian foods, hand-picked by the students, including milk tea and fried bananas. Delicious! The kids were a hit, and many pictures were snapped with them. They were amazed that 4-year-old Turtle has been to 24 countries already. Our little blond Princess managed to be the center of attention, despite having only been to 7 countries in her lifetime. Anyhow, here comes my point: those lovely students asked questions that lots of people ask us. First and foremost, they wanted to know how we can afford to travel. Are we rich? Do we have some special travel hacks?
Travel Hack 1: How do we Afford to Travel?
Well, we're sure not rich, so lets get that out of the way. And yes, it gets expensive to haul a whole family around the globe. So how do we afford to travel so much? The answer is we employ pretty simple travel hacks. The first and biggest one is this: Shon teaches. Teaching isn't a profession that'll make anyone a fortune, but if anyone is willing to take a teaching job overseas it can be a comfortable living. Most overseas teaching jobs provide airfare to and from the teaching destination. Working with ADEC in Abu Dhabi included annual round-trip airfare for the whole family. Thus, our travel to the United Arab Emirates was completely paid for. The same is the case for Russia and China. Even if we didn't go anywhere else, we'd have the experience of traveling to and from those countries totally free. Additionally, since most overseas teaching jobs also include housing as part of the pay package, that also frees up money that would normally go to rent. That's money we can apply to our further travels or our savings. It's as simple as that. And before you object about a lack of a teaching certificate or being a non-native English speaker, do read this post by a fellow expat who spent time teaching in Thailand.
Travel Hack 2: We Couch Surf
We have definitely got other travel hacks, too. For instance, when possible, we keep things cheap by Couch Surfing. If, like me, you associate this phrase with literally sleeping on someone's couch, then you need to learn more. Couch Surfing is a website which folks can join for free and from there, they can make contact with people around the world who are willing to host visitors. This is the coolest thing ever, not only because it's free (yes, free to stay in a foreign country, in a foreign city), but because staying with families who actually live wherever you want to visit is a killer way to gain insight into local culture and worthwhile activities. Isn't this kind of sketchy, you're probably thinking, staying with strangers? Actually, no, it's pretty safe thanks to the thoughtful way the Couch Surfing site is designed. We've stayed with professionals from various walks of life in lots of cities, and we've always had great experiences.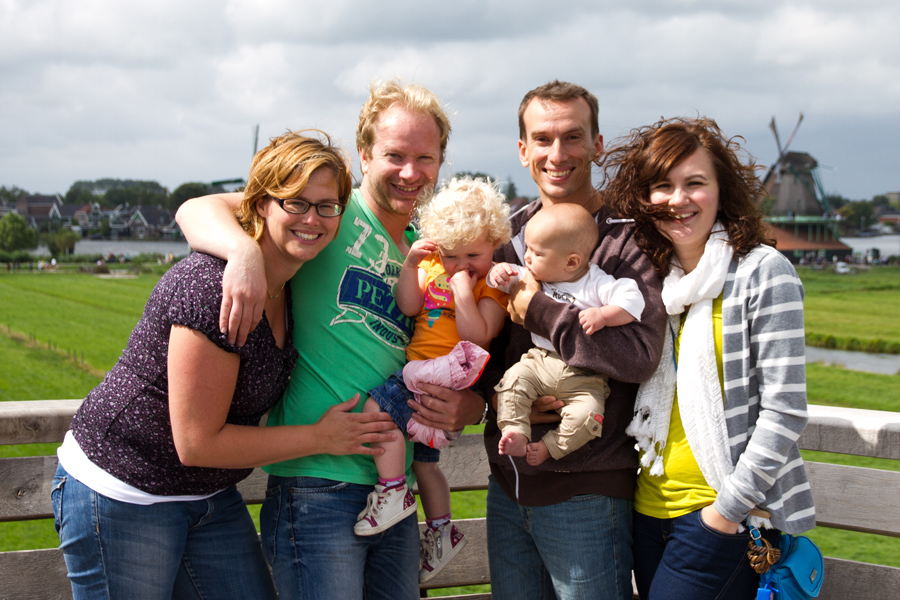 This lovely family that hosted us near Amsterdam was our first Couchsurfing experience–and we were theirs! We've kept in touch ever since 🙂
Here we are with another group of those awesome PCHS students. One of our Couch Surfing hosts, David, is pictured kneeling in the black T-shirt. He's a cool guy.
Travel Hack 3: Use AirBnB
AirBnB is becoming popular, and as it increases in popularity, the prices of properties seem to be on the rise. That said, however, we've found a number of fantastic apartments in great locations, such as Mala Strana in Prague, for much less than we'd have spent on a hotel in the same location. In Reykjavik, we paid the same amount for a 2-bedroom place downtown that we would have paid for a room with a shared bathroom at a local motel.
Travel Hack 4: Cook at Home
This is a no-brainer. The most expensive thing you can do is eat out all the time. When we're staying in an AirBnB, we get an entire apartment, which gives us access to kitchens. This way we can pick up groceries and have meals as usual. That's not to say we don't eat out or sample local cuisines–that's a big part of the fun of traveling. Local foods give insight into local cultures as much as anything else. We just choose to have one meal out per day, and that makes it more special as well as keeping our spending reasonable. Even when staying at a hotel, we look for a room with a fridge and/or microwave so that we can at least pack our own lunches and snacks.
Travel Hack 5: Learn about Apps
Another thing which can help save pennies (or dollars) is learning which taxi apps work in the area. Uber is practically everywhere. Grab is in Southeast Asia. TapTaxi is indispensable in certain parts of Russia.  They're amazing for simplifying the process of getting around, and also they can be a lot cheaper than hailing a cab. For example, this week hailing a ride using Grab cost us 150,000 Vietnamese Dong, while taking a taxi from one of the stands at the airport would have cost 300,000. Way cheaper.
Travel Hack 6: Do Your Homework
When our friends from the USA came to visit us in the United Arab Emirates, they naturally wanted to go up the Burj Khalifa (that's the tallest building in the world if you're somehow unaware) in Dubai. If they'd waited to buy tickets on the day, they would have cost almost double the money. By purchasing online and ahead of time, they saved a bunch. Not only can doing your homework ahead of time help you save money like that, it can help you find things to do which are completely free. With the little ones, we have to gear part of our explorations to suit them. While in Helsinki, we went to an open house at the city's oldest Fire Station, Erottaja, for example, which everyone enjoyed. We also found a few free things to do in Hong Kong and the kids loved it. Had we not done our research ahead of time, we'd never have stumbled across these places. In London, we got two days of the hop-on-hop-off Big Red Bus tour for the price of one because we booked online. In Kuala Lumpur, we failed to research well enough, and missed out on the free GO KL bus service which connects the major tourist destinations. So the point: do your homework. It can be fun to take things as they come, but it's often cheaper to plan ahead.
Travel Hack 7: Be Flexible
Several years ago, we had to cancel our trip to Budapest because the airfare cost tripled overnight, we went to Prague and Bratislava instead and it became one of our favorite trips. We went to Nepal because our friends found a ridiculously good deal not because we've been dying to go. We went to Helsinki because that international flight cost half as much as the domestic flight we were planning to take. Look into flying into Milan instead of Rome or Amsterdam instead of Copenhagen. You never know what can come out of being open to opportunities.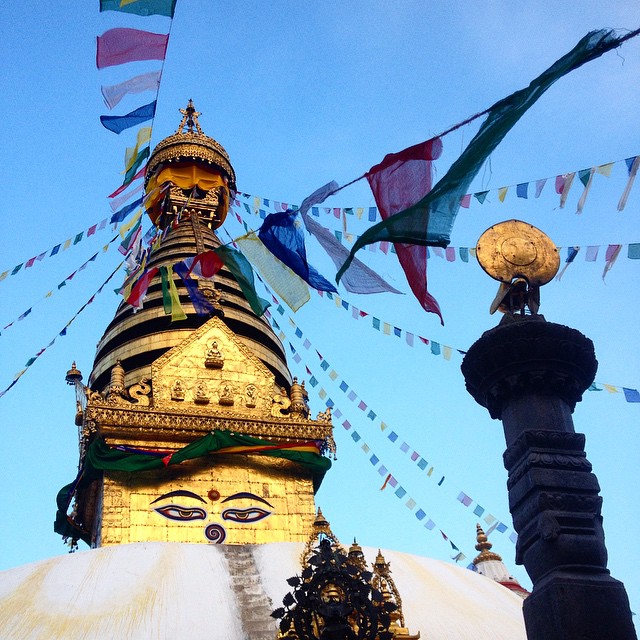 Conclusion: Traveling Can Be Cheap
What we told the fabulous students at Pei Chun High School was an abbreviated version of all this. Shon's job provides us the first major step, and we are able to save money as a result of teaching abroad. We Couch Surf, use AirBnB, and cook our own food much of the time. When we're lucky enough to find hosts via Couch Surfing, that saves us big money and helps us learn a lot about the area. We learn about apps which are both convenient and money saving and put them to use. We try to be flexible and open to interesting opportunities or alternative destinations. And, last but not least, we've discovered how important it is to do some research ahead of time. Traveling with a family doesn't have to be expensive, and traveling with kids can actually be quite cheap. That's how we do it.