This post may contain affiliate links. If you use them we will earn a small commission but it won't cost you anything extra
Part of the fun of traveling is that you get to leave your routines behind, right? Well, that maybe true to an extent. However, since we travel with our kids, we find that keeping a routine while traveling with kids is vital. Knowing which aspects to keep up with is important for traveling well as a family with young children.
Daytime Routines
During the day, routines are hard to maintain while exploring a different city or country, so we don't try to force things. Still, there are a couple of things worth mentioning: it is important to eat around the same time as usual, to prevent grumpiness. If we are in a place we don't know well and/or if we know we won't be able to eat on time, we make a point of carrying some snacks in reusable pouches – crackers, dried or freeze-dried fruit and nuts, dried seaweed, etc..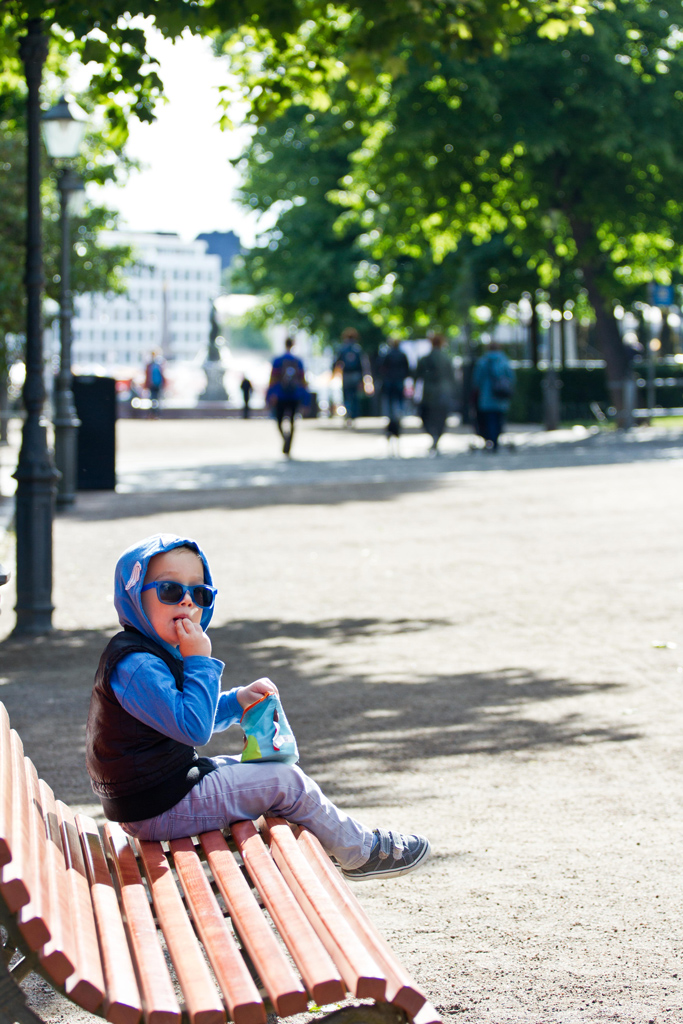 It's also nigh impossible to interfere with naps for very young children, so we ensure there is a way we can accommodate this need. On occasion, we make a point to return to our apartment/hotel for a nap but most of the time, we just carry our trusty Boba Air or Tula carrier, as these things are compact and easy to tuck into a backpack when not in use. Also, by the way, those carriers are ergonomically correct for your kiddos (and your back!), something which is often under-appreciated.
Naturally, a stroller can serve the same purpose, but we hate to be burdened with pushing one around all the time. "I think carrying one of the kids keeps me strong," Shon says. "It helps me make up for missing time in the gym, and the kids also like being in the carrier." Anyhow, with the exception of meals and nap time, we don't make any special efforts to keep daytime routines.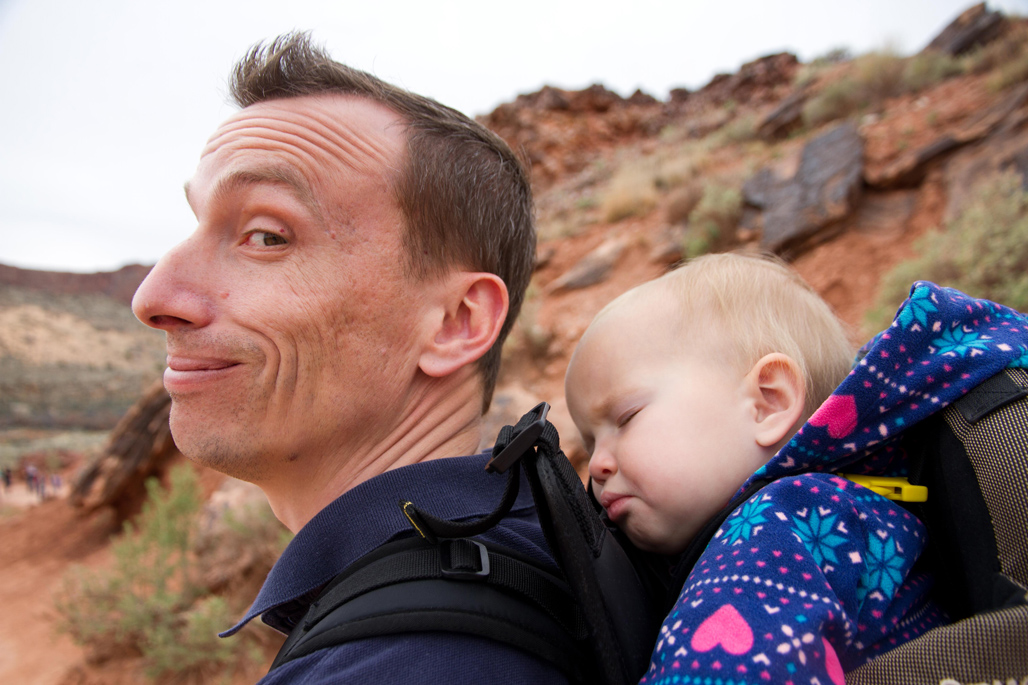 Evening Routines
Evening routines are more important, however. We put more effort into them. We always bring some books along on our trip that we can read at bed time, just like do at home, and then Shon tells the kids a Crooktail story (maybe he will write about Crooktail sometime on the blog), we talk about one thing we liked and one we didn't like from the day, and we say our prayers. Then it's lights out, and the kids know it's time to settle down and drift off to sleep.
We find that the particular time of going to bed isn't as important as simply maintaining an evening routine. This continuity helps us all wind down and signals an end to the excitement of the day, and hopefully our routine also helps foster reflection in our kids.
Keeping Key Elements Helps
All told, keeping key elements of our daily family routine helps us all feel comfortable traveling, and we recommend doing the same if you're traveling with young kids. We find keeping meal and nap times consistent makes the day smoother for everyone, and evenings certainly work best for the kids if we preserve our regular nighttime routine of preparing for bed, having stories and prayers, then proceeding to lights out.