This post may contain affiliate links. If you use them we will earn a small commission but it won't cost you anything extra
What to do in a city as packed with tourist attractions as Seattle if you have limited time? We had 3 days in Seattle and wanted to experience as many of its unique offerings as possible, with fun things to do for both adults and kids (3 and 6 y.o. at the time). We did not rent a car but used the public transportation extensively, so everything on this list is accessible without a vehicle. We were very lucky to have a local friend help us plan our Seattle itinerary and we hope it comes useful to you as well.
1. Visit Seattle Center
Seattle Center is not the downtown as one might think but rather a site built for the World Fair back in 1962. It has now become a 72-acre arts and entertainment center that attracts both locals and tourists. There are museums, gardens, art galleries, and performance venues. If you are limited on time and/or budget, as we were, just pick one or two. Keep in mind that if you want to visit more than 1 attraction, it is cheaper to buy a combo ticket. Here's what we did:
Space Needle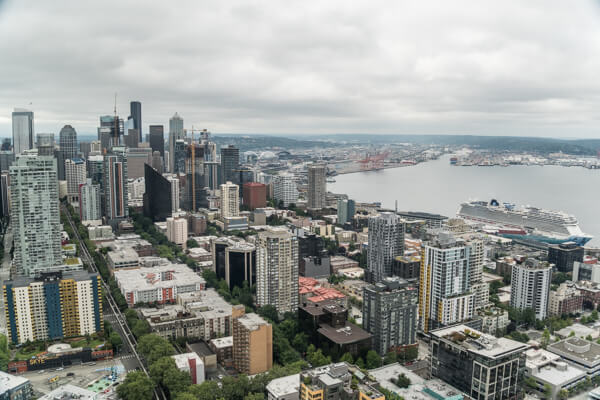 The iconic tower has been recently renovated and now boasts the world's first and only rotating glass floor on the observation deck. There is a huge souvenir shop and bathrooms on the ground floor, and a couple of penny-press machines as well.
Chihuly Garden and Glass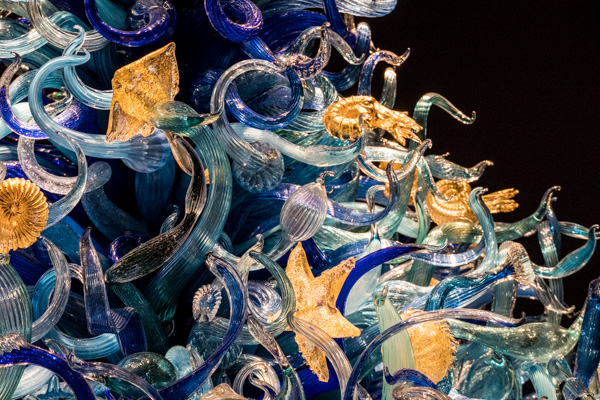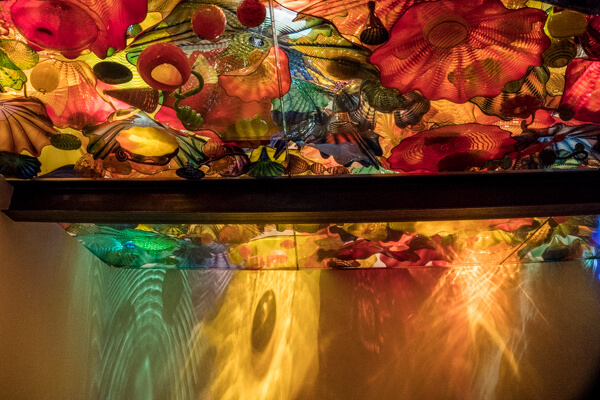 This is something Jenia has been wanting to see for years. The museum? gallery? is smaller than we expected but fun to see nonetheless. There are daily glass-blowing demonstrations as well as special events held throughout the year (say, Yoga Under Glass classes held in the Glasshouse).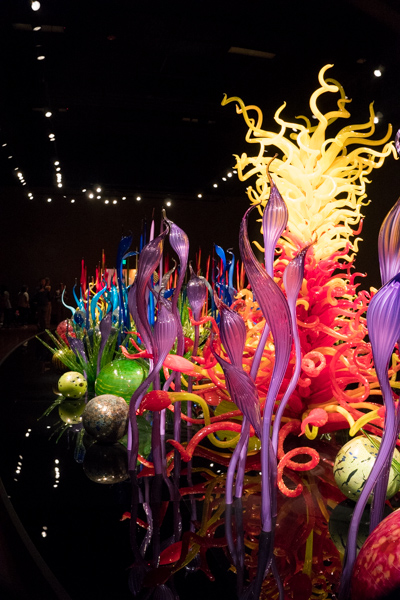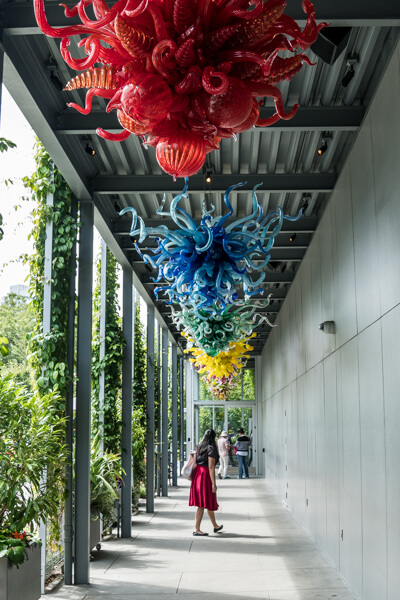 Artists at Play playground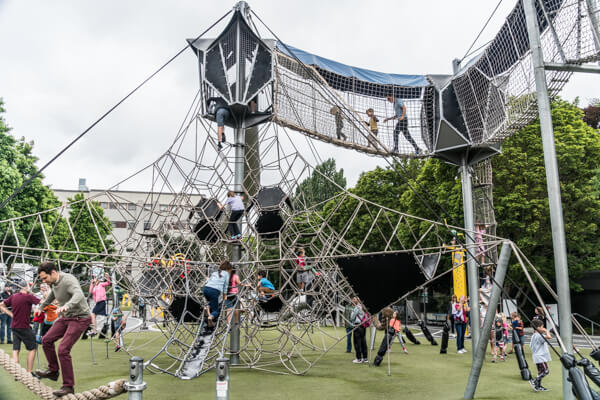 If you are visiting Seattle with kids, this is a must. Ours still talk about this playground. It was designed specifically for Seattle Center and incorporated ideas of the local children as well as celebrated local artists.
We also chose to take Seattle Center Monorail back to downtown, to our kids delight.
2. Shop, eat, and gawk at Pike Place Public Market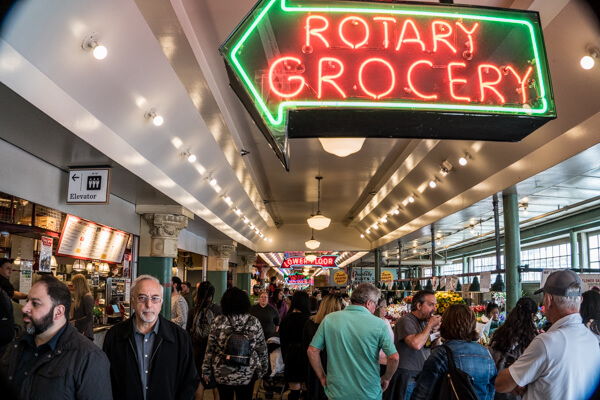 Pike Place Market is interesting and photogenic. It can be pretty crowded, but for good reason. There's a nasty-but-funny gum wall down an alley to one end, and on the other end there is a large crafts market where we nabbed a nifty handblown Christmas ornament. We got a kick out of watching fish tossing at a Fish Market by the market's main entrance, and were surprised by the lengthy lines outside the (sort of) original Starbucks.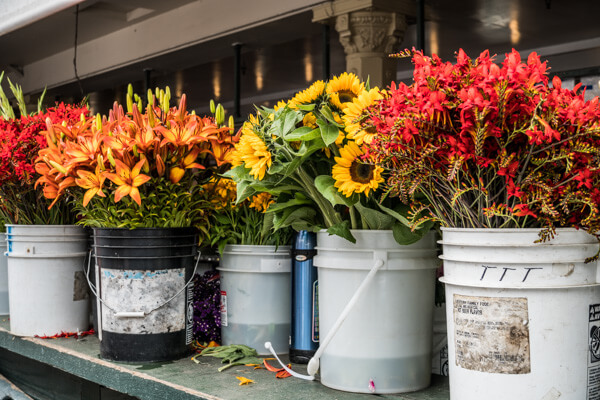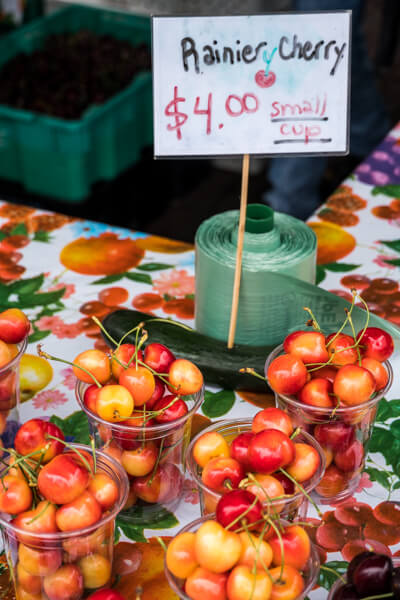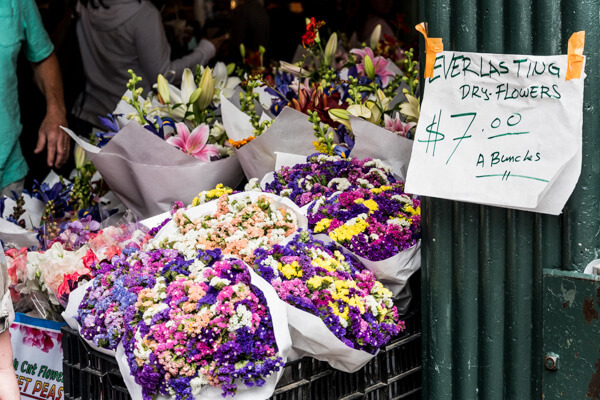 Just a short stroll from Starbucks is the home of Beecher's cheese, where you can watch the cheese-making process. We found it worth joining the rather long line there to get some tasty Mac'n'Cheese (you don't have to stand in line to sample their cheese). If the weather is good, walk over to Victor Steinbrueck Park to eat it.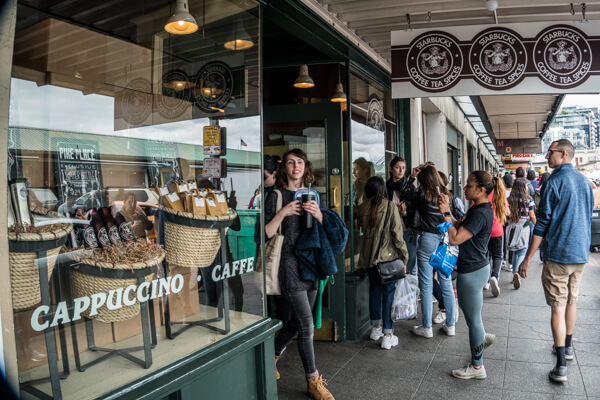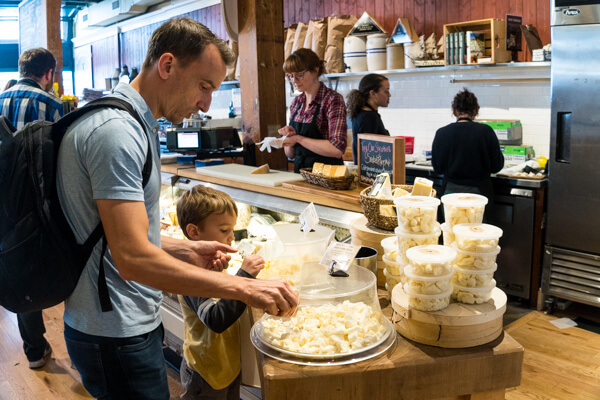 3. Take a bus to Kerry Park for the best views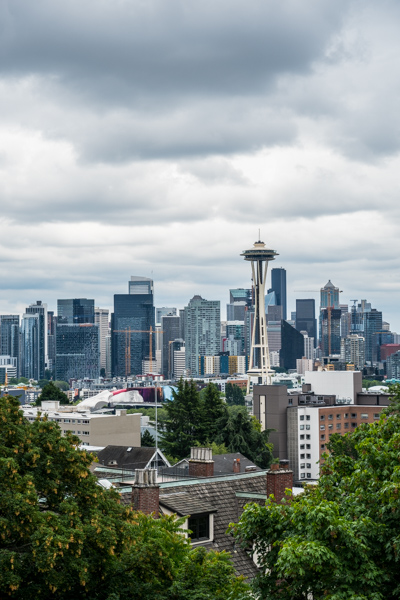 Taking public transportation helps you sense a city's rhythm. Hop the bus (#2 or 13) to Kerry Park and get the best view of the Seattle and the famous Space Needle. Besides having a nice overlook, there's also a playground at the bottom of the park so the little ones can enjoy themselves. If you are up for some coffee, take a 5-minute walk to Caffe Fiore – a local chain that brews organic coffee beverages. The kids would be happy to see their play corner.
4. Enjoy the outdoors at the Discovery Park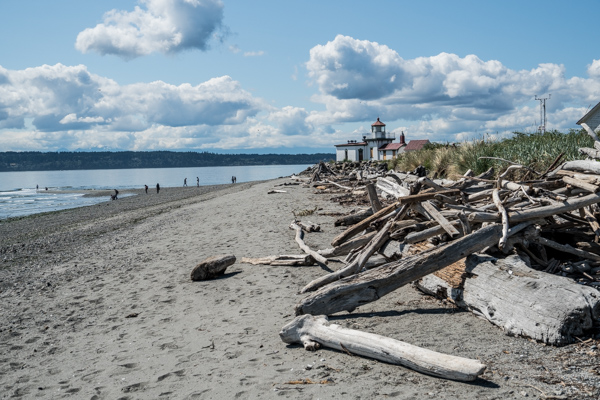 Discovery Park was recommended by a local friend of ours, and it was a real treat. There are bluffs with great views (assuming clear weather), and the trails make for a neat hike down to the water.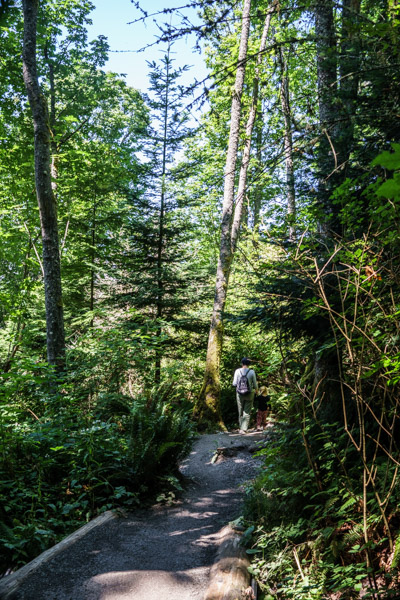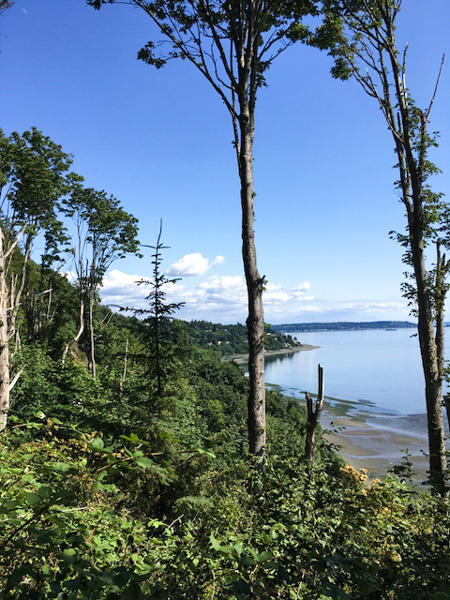 It's pretty amazing that a 30-minute bus ride can take you from the bustling downtown to this beautiful lush place. We took the Loop Trail and ended up seeing a lot of what the park has to offer.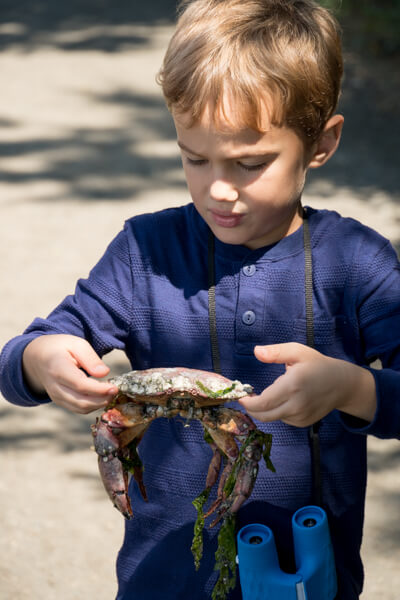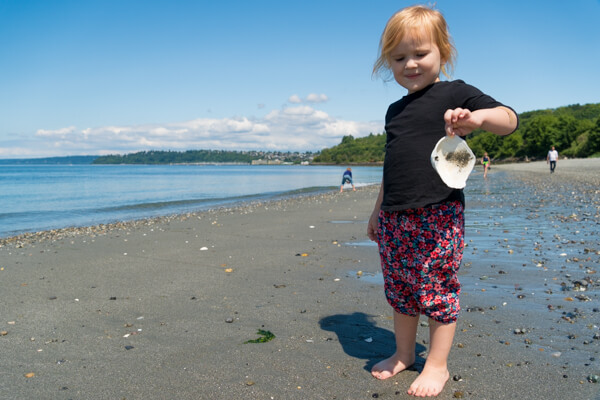 All 4 of us enjoyed playing at the beach and exploring the tide pools. We are lucky to have been to a variety of beaches around the world but these tide pools were a neat and unique experience.
5. Stroll through the downtown.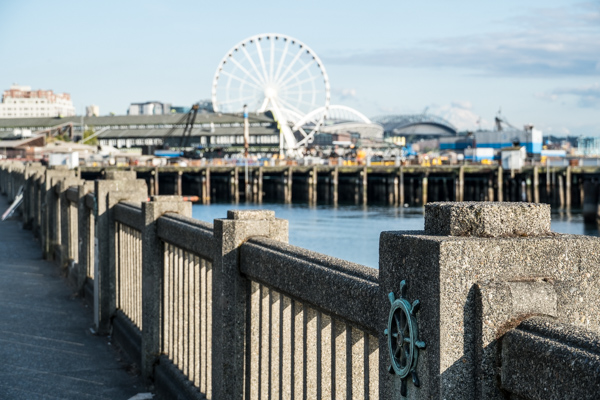 We found Seattle to be a very walkable city. You can walk along the water between Peer 55 and 66, or stroll through the downtown between Pike Place Market and Pioneer Square. Grab a pastry or four at Piroshky Piroshky and stop at the tiny Westlake Park, Pioneer Square, or Occidental Square to take a break and do some people-watching.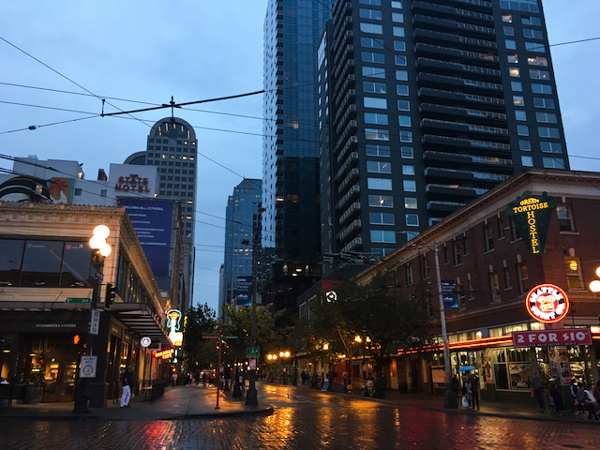 If you are into shopping, check out Nordstrom Downtown Seattle – the local company's flagship store with 5 floors of goodies – or the 7-storied Macy's a couple of blocks away. If you like rides, take a ride on Seattle Great Wheel – they have some VIP gondolas with glass floors!
6. Go on a whale-watching tour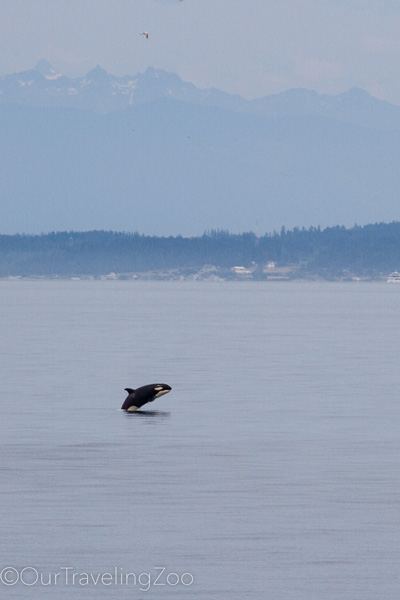 Since we didn't know if or when we'd be able to come back to Seattle, we wanted to make sure we fit in a whale-watching tour. Finding one that left right out of Seattle took some time but we eventually succeeded. It was an all-day event but it was absolutely worth it. We wrote about it in detail over here. Spoiler: we saw orcas, minke whales, a humpback, and a bunch of porpoises.
---
Suggested Seattle 3-Day Itinerary
Here is a tentative plan on what to see in Seattle in 3 days:
Day 1: City Life.
Head to Kerry Park in the morning to get some great view of the city, then walk to Seattle Center (about 15 minutes), visit a couple of museums/attractions there, then take Seattle Center Monorail to Westlake Station. Walk to Pike Place Market and stroll around/grab lunch.
When you are done, explore downtown and/or the waterfront. Grab dinner at one of the plethora of the restaurants in the area. We had some seriously good Vietnamese at Hot as PHO.
Day 2: The Great Outdoors.
Head to Discovery Park in the morning. You can take bus number 24 or 33 to get there. Make sure to bring along some food and have a picnic at the beach. If you are taking the bus to and from the park, keep in mind that these 2 buses don't run very often so plan your return accordingly.
Day 3: Take a Day Trip.
Whether you opt to do a whale-watching tour like we did or decide to go to Bainbridge Island instead, do get out on the water to experience a different side of the area (and a different view of the city!)
---
We hope that our list of six things to do if you visit Seattle helps you plan your trip. This city has a lot to offer to every kind of traveler and definitely deserves all the love it gets!