This post may contain affiliate links. If you use them we will earn a small commission but it won't cost you anything extra
Can you have fun in Hong Kong on a budget? This city is know to be anything but cheap! Still, in our 2+ years of living next door in Shenzhen, we have found quite a few things to do in Hong Kong with our kids that are both fun and affordable. Check out our list!
1. Hong Kong Botanical and Zoological Gardens
Cost: free!
Why we liked it: This place is downtown and easy to get to. The grounds are beautiful, the zoo is small (perfect size for young children, really) but neat: I don't think I've seen such active monkeys before in my life! They were swinging around, chasing each other, and having a great time altogether. There is a good-sized playground, the bathrooms are clean.
2. The Aviary at Hong Kong Park
Cost: free!
Why we liked it: You cannot beat the central location. The aviary was beautiful! Visitors walk on suspended bridges high off the ground and get to see all kinds of birds flying around, perching on the branches nearby or nibbling on the snacks (the feeders are hanging more or less at eye-level).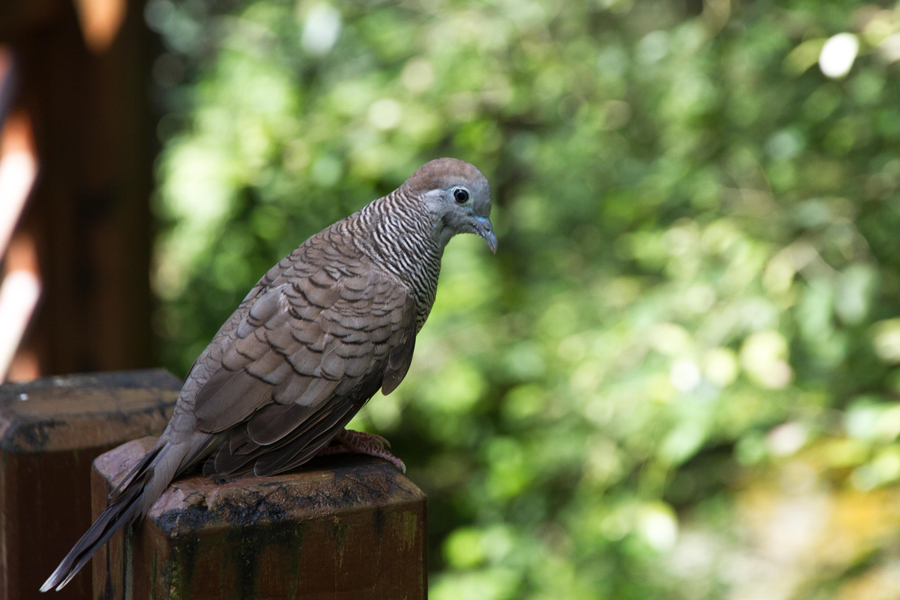 While inside, it's easy to forget you are in the middle of a crazy, bustling city. There is a superb multi-level playground near the aviary that includes a giant sandbox.
Unfortunately, this part of the park isn't very stroller-friendly.
Cost: Peak tram is HK$45 per adult and HK$25 per child (3-11) for a round-trip ticket.
Why we liked it: It was a great value for the money. The funicular was great fun for the kids. The view from the top was breathtaking! We enjoyed walking on the shady paths on the mountainside, our preschooler loved exploring the moss 🙂
If you are up to a little hike, there is a lovely park and a playground about 10 minutes away towards the Peak Garden.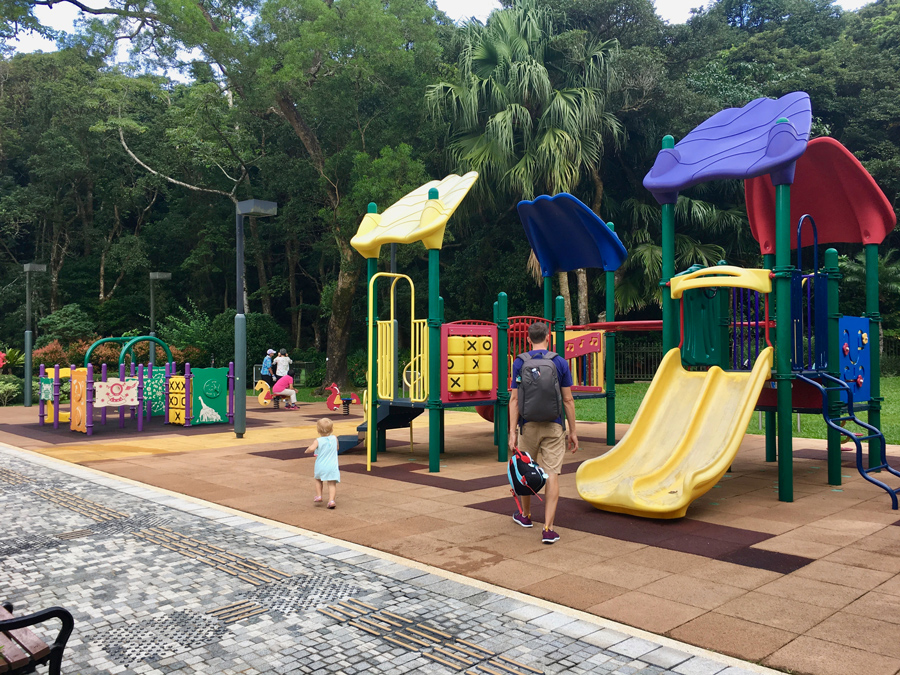 We took a stop there on our way up and later wished we didn't bother going any higher: the view wasn't that amazing, the garden seemed rather unkept and the mosquitos were vicious (think 30+ bites per ankle). If you (and especially the children!!) need the bathroom, I would strongly suggest avoiding the one you enter from the outside and looking for one in the Peak Tower itself (I believe, it's on the 2nd floor, there are signs).
IMPORTANT! If you arrive at the Peak Tram station before 9am, there will hardly be a line (at 8am, there were 3 people in front of us). If you arrive at 10, it will be a 2-hour wait. Plan accordingly.
4. Science Museum
Cost: HK$20 per person, children under 4 years old are free. If you want to stretch your budget even further, on Wednesdays, admission is free for everyone.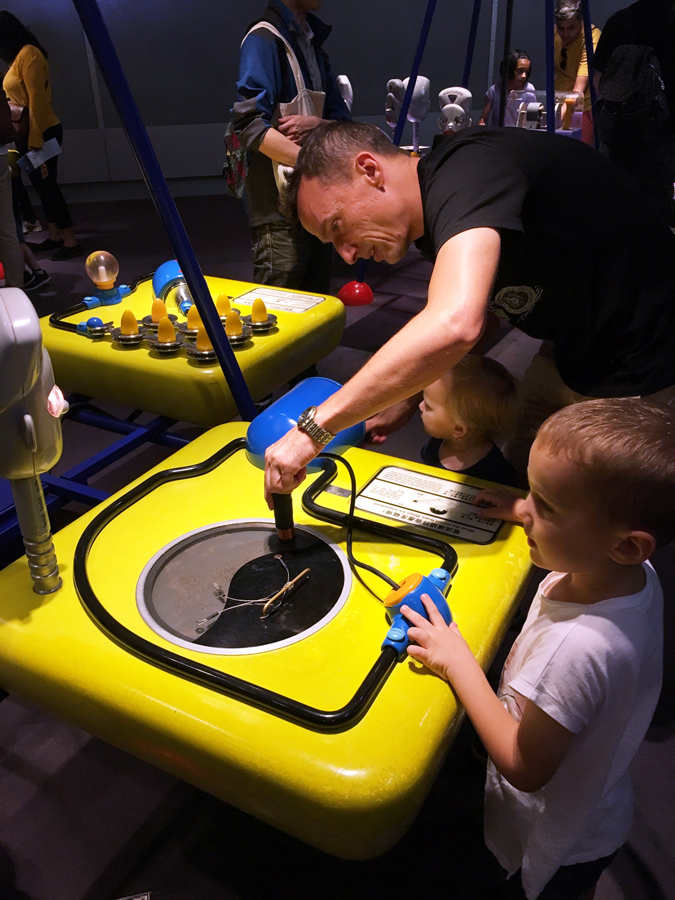 Why we liked it: I always seek out a good child-friendly museum, maybe because there weren't any hands-on museums in my childhood. We chose to go on a Wednesday so it was quite busy (seeing how it was a free admission day in the middle of a school break) but not so much as to be uncomfortable. We didn't get to see half the things they had to offer. My kids, quite predictably, enjoyed the Transportation exhibit and the dinosaur skeleton the most. I loved the Home Technology section (I mean, you get to see what a washer and a dryer look like inside!) and the Hall of Mirrors. We also caught a science show (maybe 15-minutes long) on liquid nitrogen. Really cool stuff! Don't miss the Puzzle Room on the ground floor (kind of tucked in the corner near the Mirror Hall. Let's be clear here, this isn't a Smithsonian, but it's still fun. And the location can't be beat.
5. Hong Kong Museum of History
Cost: Free!
Hong Kong Museum of History is next door to the Science Museum. Its permanent exhibition "The Hong Kong Story" is free for everyone. You get to explore the history of Hong Kong from prehistoric times all the way to 1997. There is an old junk boat on display (something Jenia was excited about). There is usually another special exhibition going on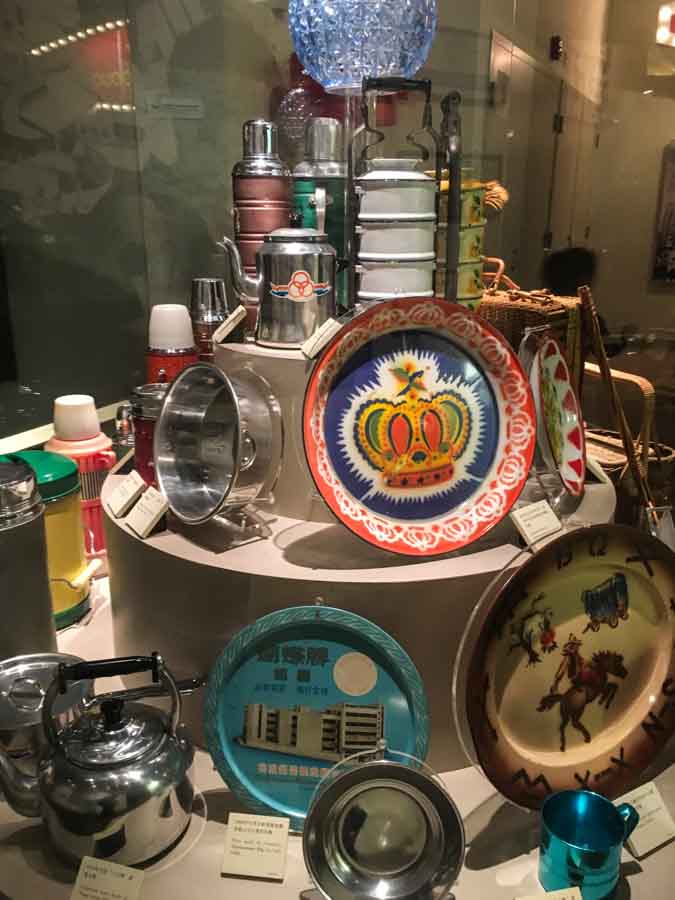 Cost: HK$2.70-3.70 per adult, $1.60-2.20 per child (3 and older), Octopus card can be used.
Why we liked it: Star Ferry is an iconic site in Hong Kong (here's a good look at its history). We do the budget trip from Central to Tsim Tsa Shui or the other way around almost every time we go. It is worth it! The view is nice and it's neat to be able to see the city from a different perspective. The ride is about 10 minutes long.
7. Repulse Bay Beach
Cost: free!
Why we liked it: Our original plan was to go to Stanley beach since it was supposed to be more secluded. However, upon arrival we realized the beach was tiny and felt crowded even with a couple dozen people already there. Also, the wind was strong and the water too rough. We got back on the bus and returned to Repulse Bay. It was great to just relax, enjoy the sun, the sand, and the warm water. There are showers/bathrooms/changing rooms at the beach. Lifeguards are present. The kids had an absolute blast. The adults got sunburned for the first time in ages.
Cost: free!
Why we liked it: it's a peaceful oasis in the midst of busy Tsim Sha Tsui. We enjoyed walking through the Hong Kong Avenue of Comic Stars even though all of them were perfectly foreign to us. Our 4-year-old fell in love with the Maze Garden and insisted to go through it several times. Shon found the Chinese Garden very pretty. There is an aviary on the grounds as well as a really nice playground (partly wheelchair-accessible).
BONUS! Michelin-recommended Lee Keung Kee North Point Egg Ball stall is a couple minutes away at 492 King's Road, North Point 178 Nathan Road, Tsim Sha Tsui. The famous Hong Kong egg waffles (or eggettes) are quite a hit with our family 🙂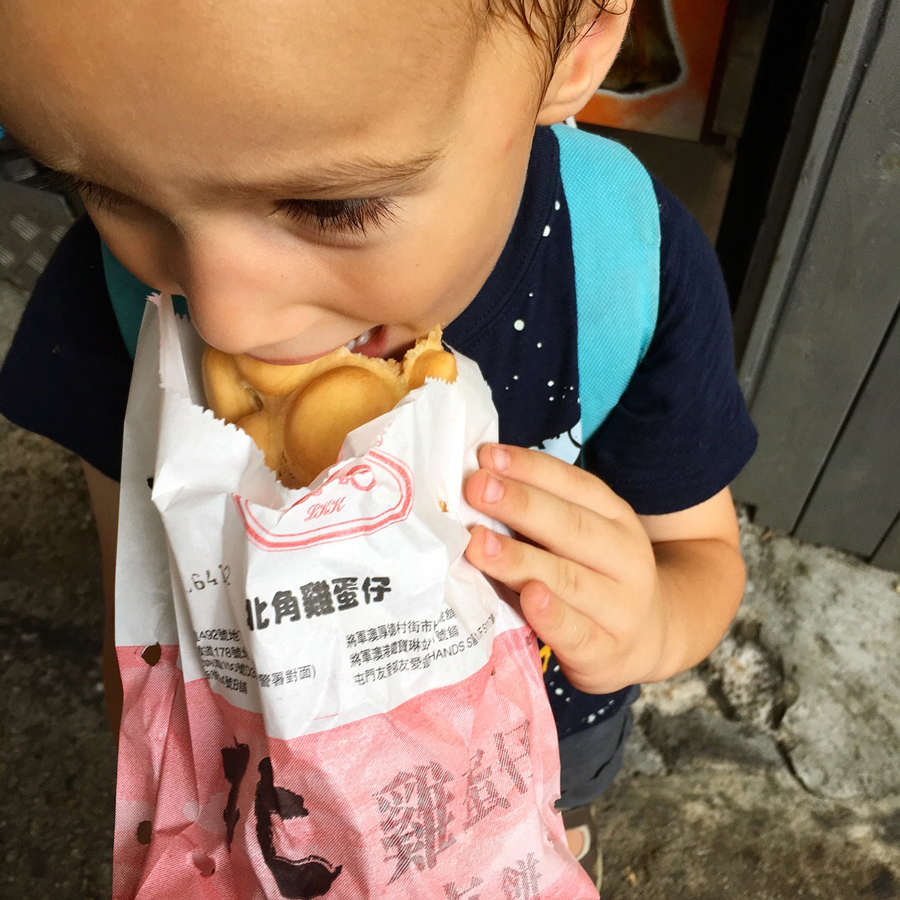 9. Hong Kong Space Museum
Cost: HK10 per adult for the exposition, another HK24-32 for the Stanley Ho Theater. 1/2 that for the kids.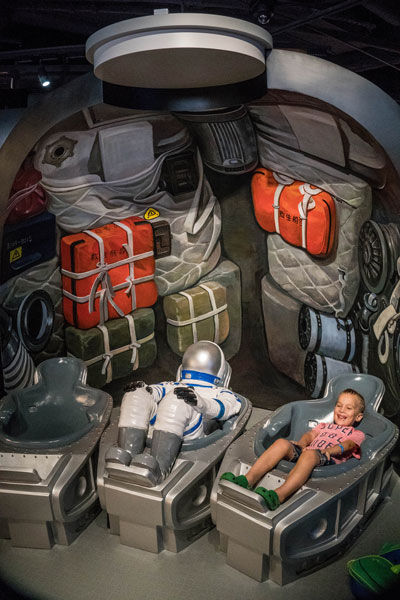 Why we liked it: The HK Space Museum is spanking new, as it has undergone renovations and reopened in fall 2018. The location can't be beat either – it's within an easy walking distance from the Star Ferry terminal in Kowloon. There are quite a few hands-on activities for the kids to try. Full disclosure: the kids liked the Space Museum better than we did. We thought it was rather small. We did not see a show at the Stanley Ho Theater but it seems to be extremely popular.
IMPORTANT: Kids under 3 are not allowed at the Stanley Ho Theater. Also, the museum is closed on Tuesdays.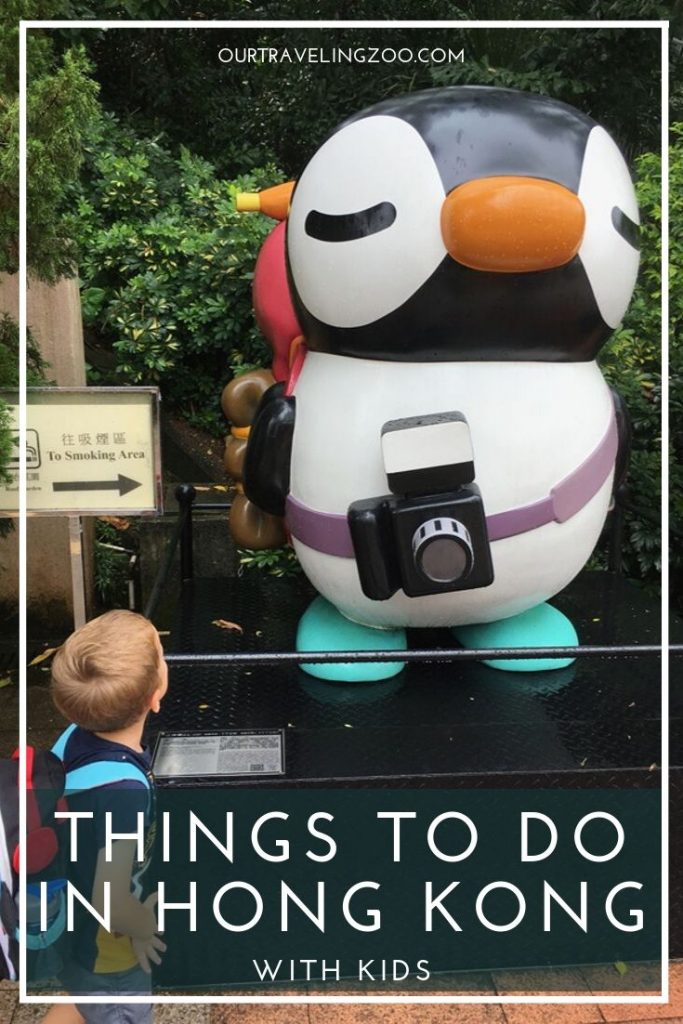 We hope you will find these ideas helpful. Do you have favorite budget things to do in Hong Kong with kids?
If you want to learn how we can travel with kids, head over here. And if you are looking for budget-friendly travel ideas, do check out this post.